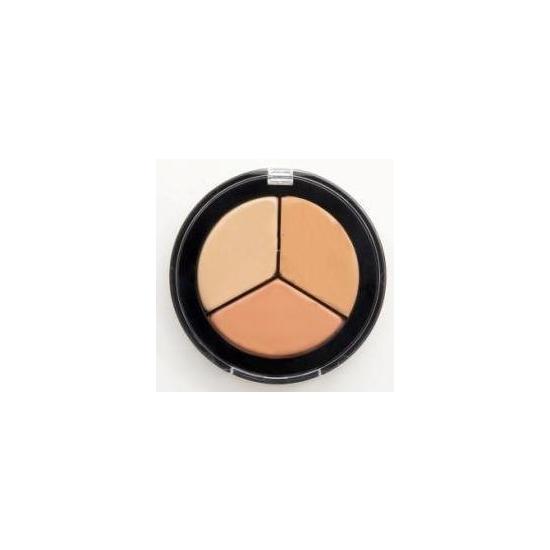 Rollover image to zoom
Reviews

Say Goodbye to Undereye Circles!
I am thrilled to find that the infamous Eve Pearl Salmon Concealer has proven to be truly magical! I remember watching Eve years ago work her magic on t.v. shows like The View and The Today Show, transforming every day women into total bombshells and dreaming that one day I'd get to learn her tricks of the trade! Well, my friends, this product is just one of her secret beauty weapons!
The first shade in Concealer Trio "A" (Light/Fair/Medium) is my perfect shade for concealing under my eyes! I gently tap just the tiniest amount with my ring finger (after primer, before foundation) and it completely neutralizes my purple/green veins! Its pigmentation is fantastic--my days of layering tons of concealers are over! The consistency is light, smooth, blends beautifully, and sets to a natural finish. The formulation is infused with potent natural antioxidants, nutrients, and sunscreen, making it a concealer and treatment in one.
The Salmon Concealer also comes in Tan, Dark, and Deep. It is also Oil-Free, Water-Free, Paraben-Free, Petroleum-Free, Fragrance-Free, Mineral Oil-Free, and Cruelty-Free!
If you're still searching for your perfect concealer, I absolutely recommend checking out this product!

Essential in my Kit
I absolutely love Eve Pearls Trio's I have all colors in my kit and it is a must have. I recommend this conceal to everyone. It glides on like a breeze very easy to blend and concealers anything in its path. It also treats you skin as well. Who wouldn't want better skin. I use this on all of my clients even the most sensitive skin loves this stuff!
---