Take It Away Total Makeup Remover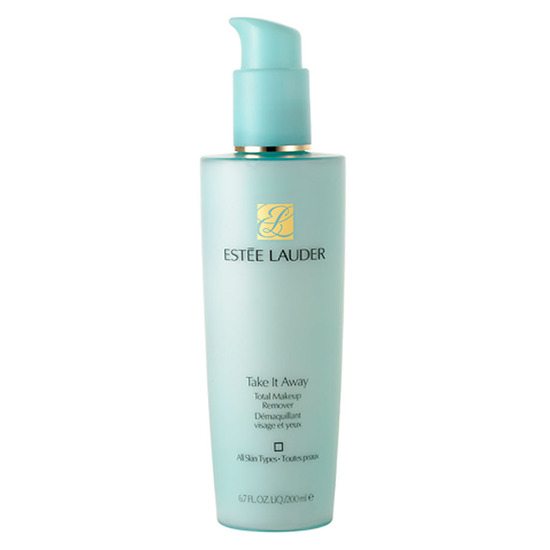 Rollover image to zoom
Reviews

Review is for the travel size.
Got this product for free in one of their gift with purchase events. I'm pretty impressed with this product because it removes Covergirl's Lash Blast waterproof mascara very cleanly. I feel like Covergirl's Lash Blast mascara is one of the hardest makeup products to remove.
Sometimes there's a little bit of the eye liner left behind but overall I think it does a great job. It does take a bit of time massaging the product into my skin, and I still need to follow up with cleanser afterwards. My biggest issue with this product is that if you get it into your eyes it burns like crazy. For this reason alone I will not be purchasing this product because I only use makeup remover to remove my eye makeup. It does a great job but holy crap it burns.

Removes makeup well
I love the way this feels!! I use a tissue to wipe it off, and then I follow with a regular face cleanser. This removes the makeup well, but I always want to make sure that I get all of the makeup off so I use a cleanser and toner afterwards to ensure this. Using this product almost feels like you're getting a facial, heavenly!
---