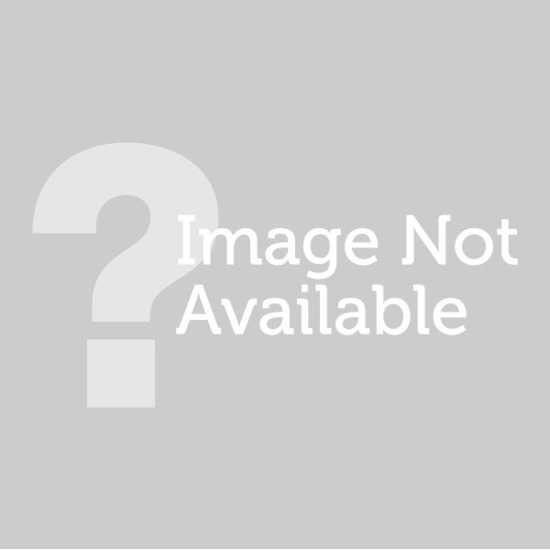 Rollover image to zoom
Reviews

Fantastic foundation! Light/medium buildable coverage, natural finish, long lasting = <3
I am in love with Estee Lauder Double Wear Light Foundation and have been for almost a year. This foundation is perfect for someone looking for light to medium buildable coverage with a natural finish. The best part of this foundation is its longevity, it seriously lasts 12+ hours on me and still looks fantastic at the end of the day. I've found it very hard to find a light/medium coverage foundation that lasts that long so when I tried this foundation for the first time, I knew it would be a long-time love.
For the first few months of owning this product, I was applying it with my trusty MAC 109 brush. Then, when I bought my second bottle, I purchased the Estee Lauder foundation brush and have been using it ever since to apply this foundation. Something about how the foundation applies with this brush is just fantastic; it blends the product so easily and evenly, it doesn't absorb much of the foundation, and it places just the right amount of foundation onto the skin. I highly recommend trying a traditional flat foundation brush with this foundation.
Following are my pros and cons for this foundation:
Pros: - buildable coverage - easy to blend out - beautiful natural finish - works on dry, normal, combination, oily, and sensitive skin - lasts 12+ hours - does not oxidize (ie. change colors upon sitting on skin for a few hours) - a little goes a long way - packaging (squeeze bottle) - can be applied with a variety of brushes - has SPF 10
Cons: - poor color selection (only six shades) - price
Overall, the perfect foundation for someone looking for light/medium coverage, natural finish, and longevity.

my current favorite foundation
I went to the Estee Lauder counter to get the original Double Wear foundation, but the girl at the counter told me she didn't think I needed the very full coverage the makeup gives. She recommended the double wear light, which is a sheer-medium foundation (I don't think it's sheer coverage at all though) with a natural finish that lasts for up to 15 hours. So I let her put this foundation on me, and even though I didn't love that I could still see some of my acne scars, I still bought it. Now, I've tried a lot of foundations- drugstore, high end, light coverage, matte finish, full coverage, dewy finish- and this is my *favorite* so far. It's really grown on me and has been great for the summer. It looks great in photos, feels so lightweight that I forget I have it on, and looks great for about 8-10 hours (even in 100 degree, horribly humid weather). I have to wear something more full coverage on bad skin days, so I would still like to get the regular double wear, but for everyday, this is expensive :( and excellent. The color selection of this foundation is pretty poor right now- there are only six shades. This foundation dries fast, but not as fast as Revlon's colorstay. It blends better than it, too. I've tried applying this with my hands, a sponge, a stippling brush, and a normal foundation brush, and the best way to apply it (especially if you want the most coverage you can get with this) is with a foundation brush.

I love love this foundation. My fellow makeup artist friend just put me on to this. Trust for those who think Estee Lauder makeup is for the old ladies you SADLY mistaken. This foundation went on so beautifully and you can barely tell you have anything on. Im a beauty skeptical about light foundations on my skintone. I always found that they end up turning me lighter or not cover as much. This foundation here proved me different and guess what? It's build-able and complements my bronzers and powders.
Perfect for the summer and last so long. I almost forgot about.
I'm so in love with Double Wear Light Foundation. My skin looks so pretty.
*swoon*

I loveee this foundation! it works sooo good! It does last all day and night..rarely have to touch it up...and you can build the coverage. I had an incident that happen about 5 months ago and left an ugly scar right through the middle of my left eyebrow and this covers it right up! Can't hardly see it!!! Perfect foundation!

Amazing!
I absoutley love this foundation. I had never really liked wearing liquid foundations, but when I went to the Estee Lauder counter for the first time, I was matched with DW light and fell in love. The coverage is perfect. Also, I dont see my face getting as oily. It looks amazing when applied with a foundation brush. Also I like that Its buildable, looks great with a brozer. The best part is the long-gevity. It lasts my entire work day. Even when I expect to have no make-up left at the end of the day, it's always still there, still looking perfect. Can not go with out it!!

Stephanie M.
Jul 22, 2014
Great foundation, but too heavy
I tried this for a few weeks and I thought it was great, but way too heavy. I have combination skin, sensitive, and pretty clear skin so I think that's why I thought it was too heavy because I didn't need that much coverage. I don't know why the sephora MUA told me it was light, but make sure you get a sample before to try it for a few days because I got it after one application. It's nice but I don't recommend it for those who don't need much coverage.
---