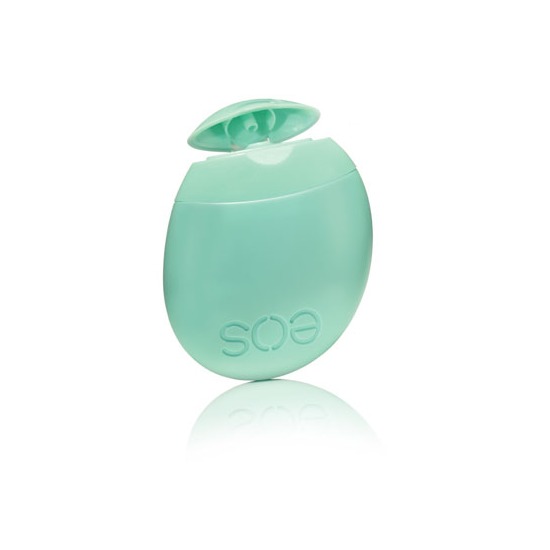 Rollover image to zoom
Reviews
your handy dandy hand lotion :)
I received this from EOS FB fan page as a contest winner. I am a huge fan of their lip balms so I knew I'd probably fall in love with their other products. It smells really good and feels very smooth and silky. Not too heavy, not too greasy, but just right? Hand creams are my best friend, thanks to my dried up hands! haha I've tried it all~ this one if def one of my favorites and I keep it in my purse all the time. The packaging is so cute and compact enough to fit in most purses. Overall, I recommend this to anyone who's looking for a good pocket size hand cream!

Give it Try
I saw this on sale at Walgreens about a week for $1.99 and thought why not give it a try. It found it to be too heavily scented for my liking. It clashed with my perfume big time I now I only use it when I'm not wearing any other fragrance so I don't sicken those around me. As far as moisturizing my hands I noticed that I had to keep reapplying even if I didn't wash my hands for a few hours. Despite the fact that I did get it on sale I won't be going back for another one and I will just stick with using the Rosebud Salve as my go to hand moisturizer.

Works Efficiently
I love the smell of these. They're decently priced and perfect to use right before you go to sleep, because when you wake up, your hands are perfectly moisturized! It also lasts for such long time. Really, the smallest amount will moisturize ur hands. The packaging is also thing and practical for your purse.

Love this hand lotion
I keep this in my purse all the time. It moisturizes my hands and it isn't too greasy. It's nice and thin. You can even probably for it in your Jean pocket 😂😂 if you really wanted to. Other than that I love them a lot
---