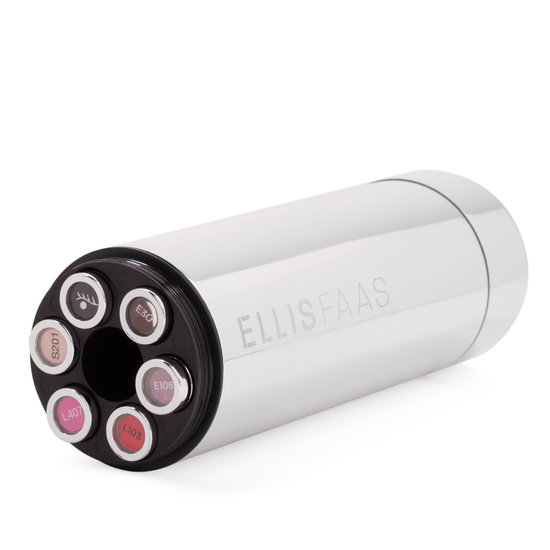 Rollover image to zoom
Reviews

I have been wanting this since I first saw it on Wayne Goss's You Tube. It is smaller than I was expecting, which is wonderful. I love that I can now have a compact holder for my bullets. I have been showing it to everyone. Powder on top, foundation in the middle well. then in he outer ring of wells I have mascara, 3 eye colors and 2 lip. Now if there was a place for brushes.

Great storage system for Ellis products
I have a crush on this holder. I will admit. It holds the pens and powder perfectly and this works especially well if you travel. Once you load the pens (foundation goes in the middle as it's larger than the other pens) you turn the bottom of the tube and it will push each pen up one at a time so that you can pull each out as you go in a circle. So cool. I'm a nerd in the worst way and this just plays into my quirky need for organization and beauty. Oh, it only looks like a hunk of metal. It's pretty lightweight, even when filled. It's just coated in silver. Beautiful and functional. I adore it!
---