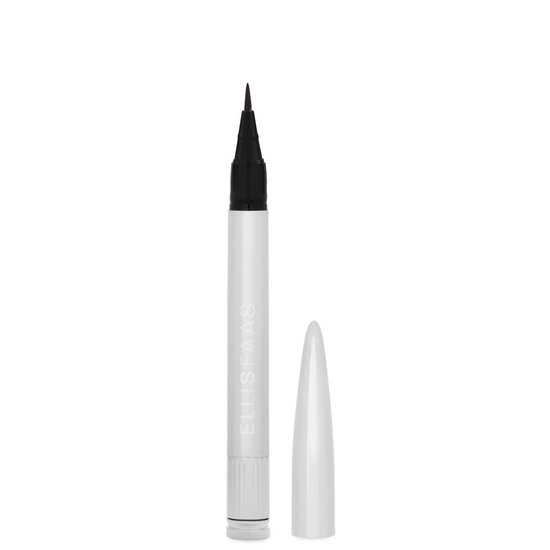 Rollover image to zoom
Reviews

Team
Amy Maria Y.
Jan 11, 2015
Simple, classic and elegant
Some people dislike the Ellis Faas pen format for eyeliner application. I admit, at the first use it does require you to twist the end a lot before the product comes out. I assume they made it this way to prevent leakage during shipping. Once that part is out of the way, it's an amazing formula. I was looking for a liner that was a true matte black. It's both opaque and very deep, dark black without any grey tones. It does not flake, smear or fade during the day. I wore it all day and spent my day outdoors in the sun. I had forgotten my sunglasses so I did a lot of squinting. Despite that, it stayed beautiful and perfect just as it did in the morning. I almost felt bad for wiping it off at the end of the day because it was totally still intact.
The applicator brush does a thicker line so it's perfect for those retro matte 50's and 60's liner looks. It's tapered so you can get right into the lash line. The formula itself is almost like a gel consistency so it's easier to work with than watery liquid liners. It dries to a powder matte in about 1 minute.
---