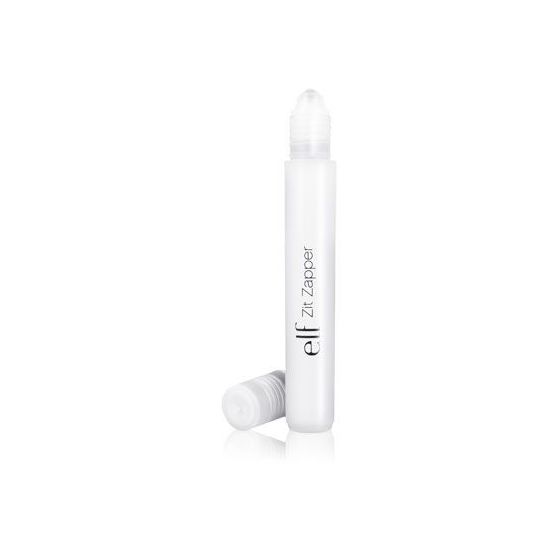 Rollover image to zoom
Reviews

Great product, but a little slow
This is a great product! It completely dries out the blemish making it go away, although the only down side is.. It takes a couple of days to completely get rid of it. Your left with a tiny scab or so after 3 days or so. Overall a great product, just takes a few days for the zit to go away completely. Btw! Use the zapper everyday on the blemish to get it completely gone!

Get it!
Ok first off, this is $1 and it's completely amazing! It works sooo well and it completely got rid of a zit that I had had for a few weeks. Get it! You won't regret it.

Mercatranda ..
Jul 05, 2013
AMAZING FOR THE PRICE
Okay, so first off, if you arent famillier with elf products, most of them range from 1$-6$ In other words, the prices are really cheap. At the makeup section at target where I was looking, The elf section was right there, I decied to pick up this and a couple other things. I got home and it worked amazing and effective. I had recently had a zit/pimple at the time, I used it.. and in as little as about a week with slightly continuos use, it was gone. It was litteraly only 1$! I went back and got more, they work amazing and I still use them to this day! If you find zit zapper somewhere, BUY IT! you will not regret it.

Love It
I don't normally just buy different things for my face, usually I try and stick to what I know works for me. But when I saw this and the ingredients in it, and the fact that it was only $1 I decided to try it. And I'm so glad I did! It works better then some of my more expensive face cleaner. It does tingles on picked spots or a freshly cleaned face, so I take that as a sign that it's working! It doesn't completely take zits away, but there is no full proof way to do that. But it does help tremendously. All in all totally worth the buck :)

not too bad!
For $1 this is pretty good. It's a handy roller product so it's great for when you're on the go. It's not as strong as I would like, though -- I don't really see it "zapping" any zits. Perhaps it's keeping them from getting worse. It does tingle on picked spots (I know, I'm bad) so I assume it's working at least a bit.

Pretty good for a dollar
I used this for a week and wasn't really sure, but I knew it wasn't much of a financial loss. But then I bought Rapid Clear (Orange bottle, I think Neutrogena) acne spray and spot treatment, and I noticed my acne got WORSE. I used the zit zapper again and the next day noticed it took away the redness and dried up the acne. It hasn't completely eliminated my acne though, but I think it is working.
BONUS TIP: Sometimes the roller ball stops dispensing on your face, but if you roll some onto your fingertip it picks right back up and you can apply it to any remaining spots.

No.
Don't buy this, it will be a waste of a good dollar. I bought this thinking it would work because of the salicylic acid that it contains but it didn't do anything for the pimples that I had. No, no, NO. Do NOT buy this!

Not For Me
The two things I liked about this product was the natural ingredients and the price is $1. I found that after two weeks or so, the application roller ball wasn't dispensing the product very well, I could barely get it out. As for blemishes, I didn't see a dramatic difference. If you've got a very very large, sore pimple, then for me it semi worked to diminish it. Other than that this didn't work very well for me.
---