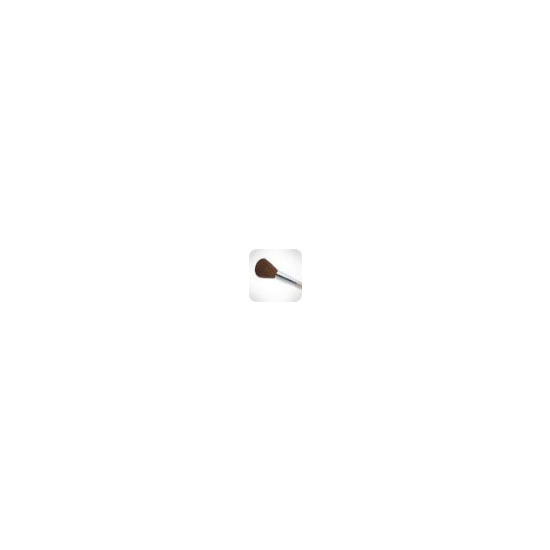 Rollover image to zoom
Reviews

$1
One dollar quality. I bought this off of shopmissa.com, that is an online makeup and a lot of ect.! I knew that the quality wasn't going to be like a $20 brush! It is super soft and I liked the coverage, it wasn't like you got smacked in the face, it was light and subtle, like I like it. Remember people it is a dollar!!

Waste of a Dollar
The bristles are super ruff. Honestly when it comes to a face brush just go splurge on one that will last forever. I have one from TARGET that was pretty expensive at $20, but it has lasted 3 years and still has a lot of wear and tear to take before it gets thrown into the trash.

amazing cheap face brush
I got this at dollar tree along with a couple other brushes. I washed it as soon as I got home and opened it and it doesn't shed at all when I cleaned it. it is very soft and feels good on your skin. it blends the powder and blush very smoothly and perfectly. I would recommend this brush :) I bought it for my mom and she uses it every day

I Love It
It's so easy to apply my blush from their studio blush and bronzer pallette. I don't know why it is shedding for everyone else, but everytime I am done using it, I cover the bristle with the plastic covering that it came with. The brush is so soft and it easily blends my facial whip, bronzer and blush. I would recommend buying it. It's only $1.00 and it has worked really good for me; I haven't seen any shedding and I've had mine for over one month now.

i like this brush because im not a face makeup wearer. ill most likely swipe shimmery bronzer on my face. for all over quick coverage of powder foundation or translucent powder then this brush is good for that. its way to fluffy for precision. but its super soft and cute

Works well for on the go
I got it a few weeks ago and it hasnt shed on me the slightest bit, which is a bit odd because all the other reviews have all said it has. I personally dont think its too rough, either compared to some other ones I have used. Its good for personal, quick use but I wouldnt recommend for clients. For a dollar, you shouldnt expect much.
---