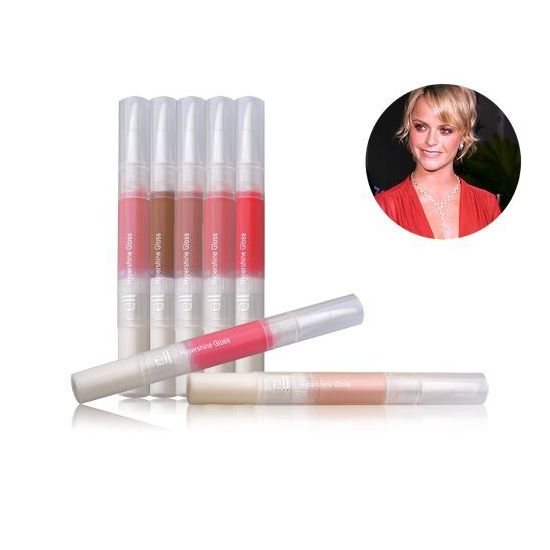 Rollover image to zoom
Reviews

Not sure which shade I currently have, but honestly this is a great buy for the price tag. I have used it on brides and during other makeup gigs, they love the consistency of it and ask me which brand is it. They are actually shocked to know something this cheap could also taste this good lol :) But I have also used it for myself and I loved it. Very moisturizing, stays on your lips, and not too glossy. Works for me.

Cheap yeah but only the price
I love love love loveeeeeee this lip gloss they are cheap(the price) but they are amazing they feel so good, they don't taste horrible, they smell good and they look amazing <3 what i dont like is that my fav color is no longer available in the stores i bough them but i love it :) only cost me like 2$ but completly worth it one of my favorite :)

If your looking for a good inexpensive gloss this is definitely your pick.
I absolutely amazing. It gives the perfect shine to dry lips and is very long lasting. It's brush allows the lipgloss to come on smoothly. I got it for $1.99 in Lowe's ( The Bahamas). It is very inexpensive. The only downfall of the product is the color doesn't really show.

Great lipglosses and cute colors especially the one called "Baby Lips" some say they are sticky which is true but it's actually not that bad. The price is great and it looks beautiful on the lips.

very good for the price!
I made an order on elfs website and got this as a free gift:) I really liked it. It went on smooth and wasn't very thick, it lasted on my lips for a good amout of time overall I think they are a nice lipgloss for one dollar!

Total dupe for stila!
This is a great product for only $1! I have it in 5 colors and although I don't use them too often when I do they work very well. E.L.F. has a pretty large color selection and is a dupe for Stila Lip Glazes! The packaging is super similar and lots of people say they're pretty much the same product. I would deffinetly recommend this if you're a gloss girl.

Annamarie O.
Aug 09, 2013
When I bought this product it wasn't very pigmented for me and I got mine in baby lips and pink lemonade they also don't have a pleasing taste to them. But this is just my opinion :)
---