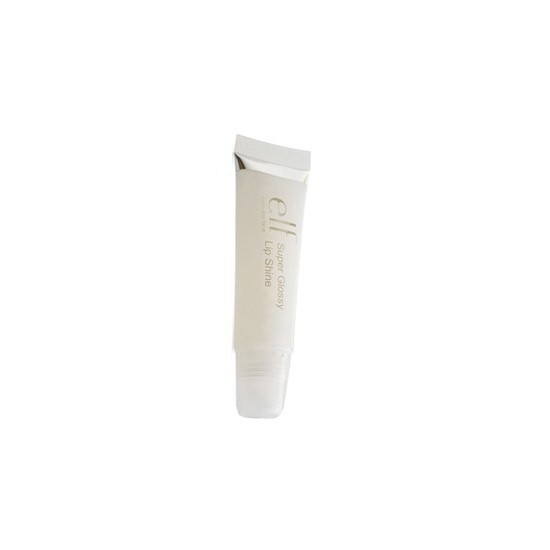 Rollover image to zoom
Reviews
Jul 25, 2012
Good for the price
This is not the best gloss I've used. Its extremely sticky, thick, and hard to blend. It sticks to my cup when I try to drink, and is just very sticky. But, there is great color and shine. So good for looks, but I wouldn't wear it to a dinner party :)
Nov 30, 2011
love the gloss, not the tube
this is good stuff...especially for $1. its thick enough to stay on for a good while without being super glue sticky. the color payoff is great...i notice that with some other "cheap" lipglosses, they all end up looking clear...not these though. the color in the tube is the color you'll get. the only thing i don't like is the tube it comes in. i prefer a lipgloss with a brush or a doefoot applicator for my personal makeup. however, for makeup jobs i like this packaging better because you can just squeeze some product out on a palette without having to use a disposable applicator.
Jul 31, 2011
Very shiney
Its long lasting, I'll tell you that. I applied it at 11am this morning, its now 2pm and I've eaten, been outside, ive even bitten my lip. Its still there (not as heavy) but its there. I would say a good on the go lip gloss. Loves it
Love these
These are some of my favorite glosses but i have to say that they are super sticky and thick. I'm used to that kind of gloss so it was whatever to me because i used to get the ones from victoria's secret but it was getting too expensive when i finished 1 tube in less than a month. I started using this product and it was a great cheap alternative to the victoria's secret ones. I love these as a good dupe for them and i love the color selection. Make sure not to apply too much just because it is thick. I would recommend this product to people who are used to the thick gloss but for people who don't like thick glosses, stay away.
Sticky
I got 2 different shades, and they're both very sticky. I hate when you open your mouth and it feels like your lips are sticking together. Doesn't give great color either. Very thick formula, as well. I think you can find better in a different brand at the drugstore.
Jul 23, 2012
Okay
I didn't really expect this to be as thick and sticky as it is, but its VERYYY thick and sticky! Which is nice, because I don't have to reapply all the time, but unlike some of my other sticky glosses, I feel like it has a tendency to gravitate and collect in the corners of my mouth. I try not to put too much on, but I always seem to have to wipe excess from the corners of my mouth no matter what. The scent isnt unbearable, but it sort of reminds me of cough medicine. For a dollar, it's not a huge loss though.
really pretty color!
I bought one of these in Goddess to try it out and they were only $1 so I want all the colors!!!!!! When I put it on, I used it just alone the first time and it showed up on my lips sheer but you could see the peachy color before you started to mix it in. I think it's a really nice color and it smells really good! The packaging was cute too. I really love these, def getting more shades!
Feb 03, 2012
yuck!
One order i decided to try this and bought 3 wish i hadn't bought any!! I've heard a few people rave about this product, but it was just tooo sticky for me. I will not be re-purchasing this product again. it was a total miss which makes me sad bc i really really love elf products!
Jan 29, 2012
I love this product, I use it almost everyday. I love that its think but not super sticky and it hydrates my lips and with the SPF 15 is a bonus for me. I also love that it's shimmery and lasts long.
One of the best E.L.F. products
I think I have nearly all of these. I keep them on hand to give as gifts because I love them so much. They aren't super sticky, have decent color payoff, and have SPF 15... all for a DOLLAR! What's not to love?