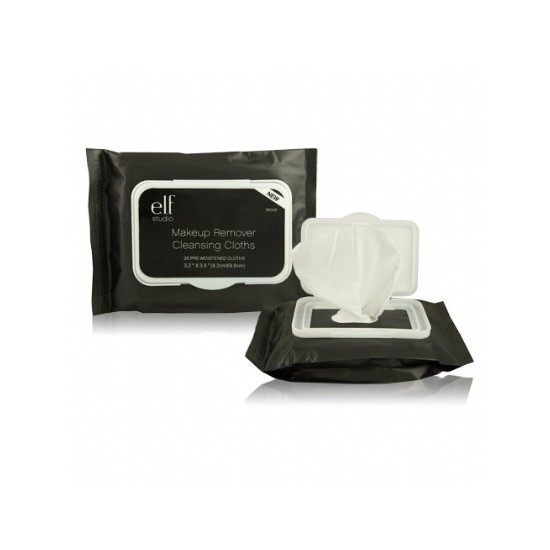 Rollover image to zoom
Reviews

Stephanie H.
Oct 30, 2011
HG since Day one!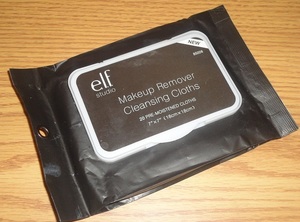 I have been using these for well over a year and since day one I knew they were a HG product! I have dry skin and these wipes do not irritate my skin. I love that they have Aloe Vera Extract in them. It seems to do great things for my skin. I really like these for days when I just can not bring myself to cleanse my face twice a day. I have a demanding job and three gorgeous children and time is not always on my side. These take every bit of make up, dirt & oils off of my face and leave my skin feeling fresh and smooth. The packaging has a great secure top that allows for easy access and does not let air in to dry the wipes out. The last one is as moist as the very first one in the package.

Worth $3
Makeup wipes are essentials in anyones makeup collection whether you are a professional or novice. For only 3 dollars you get a package of 20 and they do the job amazingly. I have tried different brand wipes from MAC to Kirkland to Sephora. These are easily accessible and affordable. Now i never really thought it would burn, like Amanda R. said, but I do think that if you have sensitive skin use something a little less abrasive. These do come soaked and do remove product well. If you feel they are cheap...you only spent 3 bucks on them. Personally, I have repurchased these wipe about 20+ times.
For the price you pay, it's well worth it.

Availble in stores, effecive, and inexpensive
Does what it claims to do. It also leave my skin feeling great afterwards. I'm so glad I can pick these up anywhere unlike some of their other products which I can only get online. It also doesn't dry up due to sturdy packaging.
EDIT UPDATE: I'd like to add that this did not break me out and after trying other drugstore brands I've concluded that this regardless of the price (which is inexpensive) are the best wipes I've come across. Had to run to by these after a bad breakout from other wipes and my skin is recovering nicely now.

I absolutely love these wipes!
You have to get them! They don't irritate my skin and it gets *all* of my makeup off. Especially mascara, this gets all of my mascara off without a problem.

a must have/ must buy ... only $3
if you cannot afford any other makeup remover wipe... its alright. these wipes take off all makeup. sometimes with just one wipe. depending on how much makeup you have on. great for on the go. just wipe your face and rinse with water after. i do just that then go right to bed [i dont wear face makeup, only eye makeup and lippies] i am obsessed but im also lazy so these do it for me. im a college student/ mother of 3 so i just see nothing but positives with these wipes. dont call them "cheap" because they are good quality, call them affordable.

Stephanie C.
Jan 13, 2012
Quick, easy, and great!
Keep in mind that i've never used makeup wipes before. With that being said, I absolutely LOVE these! I've always used eye makeup remover and cotton balls to take off my eyeshadow and mascara, but these wipes do it in half the time and does a much better job! I couldn't even imagine how a more expensive brand would do. But I can't imagine anything much better. I will continue to buy and use these!

No Longer Available D.
Oct 18, 2011
MY HG MAKEUP REMOVER WIPES!
Ever since I've bought these back in April, this is all I have been using! Whenever I place an order on ELF, I always stock up on them just so I don't run out! I love that not only does it remove my makeup but also moisturizes my face. I just hate wipes that leave my face feeling dry and tight. I've never had any burning experience with these and my face and eyes are very sensitive. I love the packaging of these! I love that it comes with a snap on cover! At an affordable price, I hope you do give them a try!
---