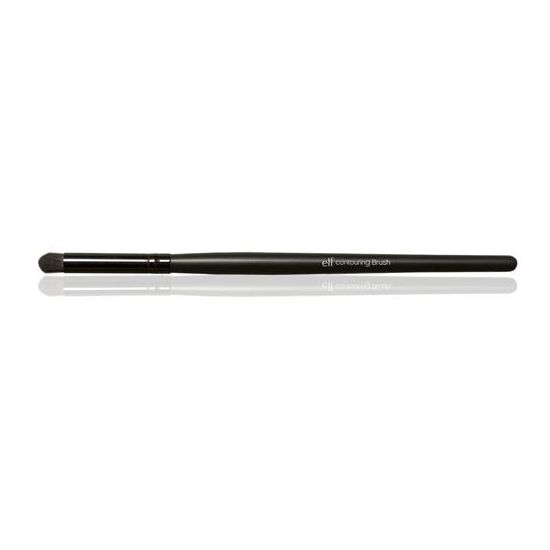 Rollover image to zoom
Reviews

Best contouring brush!
I've always been an E.L.F. fan and this definitely rocketed my expectations. I have Asian almond eyes and not very large space for eyeshadow - too much means I look clown-y. This darling has helped me so much in blending because of its precision and its ability to actually pick up a generous amount of 'shadow on it. It's really soft (and I mean it) but stiff enough. I canNOT part from it!

Sojourner W.
Oct 30, 2011
My All-Time Favorite Brush By e.l.f!
This brush is my a part of my holy-grail collection, without a doubt! I use this brush every morning to put colors into my crease and even on my outer corner. I do use it for blending, occassionally, but I find that it's perfect and more fit for the crease. I love the dome shape and and the sleek look of it! It is very easy to do the windshield wiper motion in my crease and get that perfect blend of color! I could honestly sit here and rave about this brush all night..like seriously it's amazing! Go buy it! Lol.
Pros: - Price ($3) - Look, Appearance - Packaging - Quality - Texture
Cons: - You still don't own it!
xoxo Sojo

Good for blending concealer
I don't really use this as an eyeshadow blending brush, but to apply my concealer. The shape of the bristles doesn't make me want to use it for my eyes but it does a really good job of blending out my under eye concealer. The bristles are stiff enough to get into all the little areas my fingers sometimes misses. I also use this to set my concealer with powder.

Kit Fave
More like a stiff eye shadow blending brush...irrevocably the most used brush in my hands. I also use it to pack on the color in the v-crease and smudging the lower lash line. My clients don't even know that it only cost me a few bucks because of the sleek black design and the excellent product delivery. AWE-some!

Miss Manny S.
Jul 21, 2011
Really well made brush
When I got this out of the package, honestly I was most surprised by how sturdy the brush was. It didn't feel like it was gonna snap in half or fall apart. It hasn't shed a bit on me and it's super soft. I like using it to blend any contouring on my nose, blend eyeliner so it looks softer, or if there's a super sharp line that isn't blending with any other brush, BAM! This brush! I really love it and I'll probably be stocking up on some more.

My new "go to" brush!
I'm an avid user of EcoTools brushes but when I saw this brush at my local Target and for only $3, I just had to try it out! I love it! It's perfect for applying dark shadows to your crease as well as blending and smoothing out shadow on your upper lid to eliminate harsh lines. It also worked out well on my lower lid to apply a white shimmer under my black eyeliner. After this positive experience I will definitely try out e.l.f.'s other brushes! (Note: Check out my profile in the coming days for photo(s) using all e.l.f. products, including this brush!)
---