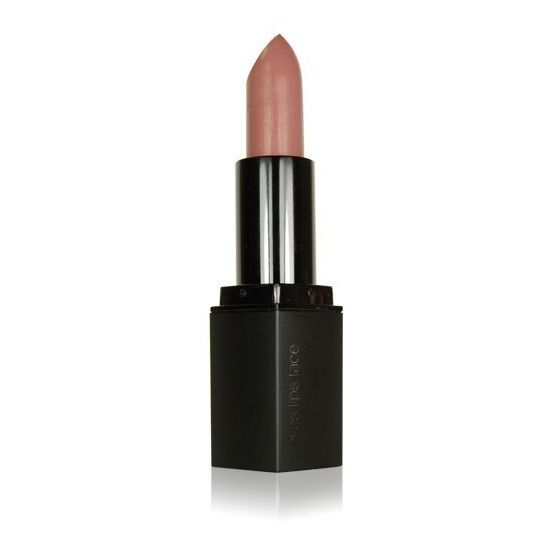 Rollover image to zoom
Reviews

Favorite. Lipstick. Ever.
If you're looking for an amazing lipstick that moisturizes and stays all day, then stop. You've found it.
Seriously though. I can't get enough of these. They are so insanely creamy and pigmented, but at the same time they're not at that level of creamy where they settle into lines and make you look like a hot mess.
They do a nice job at moisturizing your lips, and the staying power is phenomenal. (I'm even a smoker and they last all day on me.)
The packaging is so cute and sleek, you would never guess these cost a mere five bucks. (Less than that when ELF is having one of their million sales.)
Overall, my heart belongs to these lipsticks. No lie.

LOVE
Okay so heres the thing, the color swatches online dont look how they do in real life... but to me I think the colors I have look nicer and I love them. I use them all the time. They don't dry out my lips and they have great color pay off. The only thing that might bother people are the smell, but that doesn't both me at all. I cant wait to get more.

Sojourner W.
Feb 26, 2012
Perfect Dark Nude Color for WOC!
I have been on the hunt for a really nice, nude color that brings out the brown in my skin and this lipstick definitely does the trick! It is a brown with slight red/orange undertones, but nothing too noticeable. I have had my eye on Bare Brown for a while and finally decided to get it last month. It glides on smoothly and I can't believe I'm saying this, but almost as smoothly as the NYX round lipsticks in my opinion. I think that the "mineral" aspect of this lipstick makes it glide on as smooth as it does, especially compared to the essential lipstick line by e.l.f. I think you get a nice range of color options. When I saw the packaging for this I died because it was so AMAZING. It's so sleek and black and the best packaging by e.l.f! The price is $6 which is expensive for e.l.f, but I think it's totally worth it!
Pros: -Price -Texture -Packaging
Cons: -Availability (only online)

Perfect for nude lips
I am not a very lip wearer of lippy, I will admit, but this one is perfect for for just the natural nude look. I find that wearing it for work is really good as it actually leaves your lips feeling hydrated and you don't even need a gloss! cheap and effective.

Wonderful Colour Payoff and Staying Power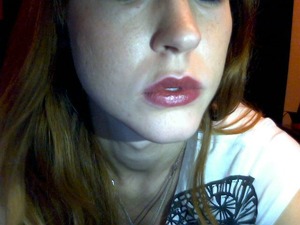 I have two of these lipsticks in the shades Cheerful Cherry and Beautiful Berry (the latter of which is not listed on this site). I love both of them. The pigmentation is wonderful, they glide on smoothly, and they last quite a while before I feel like I need to reapply. The packaging is wonderful and you couldn't tell that it's a cheap product just by looking at it. The only problem I've ever had is that the mechanism that turns the bullet is slightly loose or something with my Beautiful Berry stick, because sometimes it won't turn up or (more problematically) won't turn down. But it's worth the price.
The shade in the picture is Beautiful Berry.

I wish I could send it in a time machine to my high school self
I remember how much I searched for the perfect, inexpensive nude lipstick...I mean really nude lipstick. It seemed like I'd always end up with shades that are too shimmery, too pink, too dry, etc.
This lipstick would have been absolutely perfect. The Natural Nymph shade is very light in tone, none-shimmery, not dry, nothing crazy...just perfectly nude. And if doesn't show any sign of being cheap, except for the price! Would pair great with a smoky eye.
The only reason I'm not giving it five stars is because, though it's a great lipstick, I'm mostly gushing over the shade, which is objective.

AMAZING
I have this in the color "Nicely Nude" Yet another AMAZING e.l.f lipstick! The color is very matte but not dry look at all. I really love the smoothness and non sticky feel of this lipstick. Needless to say, I bought 4 more! It nourishes and soothes my lips. The lasting power- Eh. I had to re apply often, but i didnt mind re applying ;) i love this!

soft matte baby pink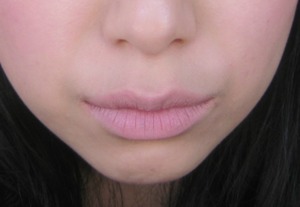 I love this! I know some people said it wasn't what they expected from the site's image, but I googled it first and it was exactly what I was looking for. I use UD lip primer underneath it, and it dries perfectly matte on me. Not a very good 'nude' for my skin tone, but a nice (pale) baby pink.
---