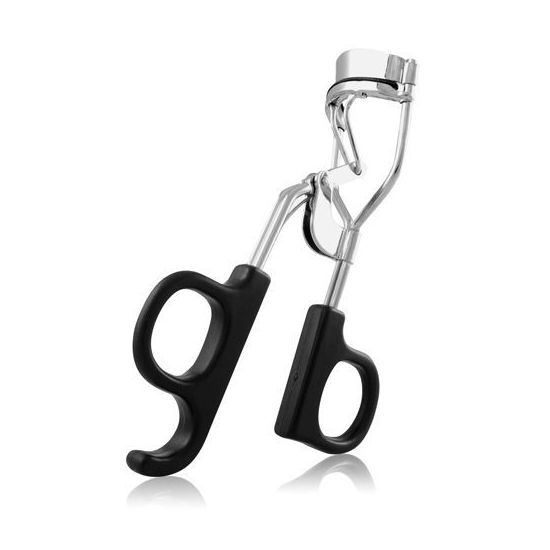 Rollover image to zoom
Reviews

My Fave!
This is my favorite eyelash curler of all time. I owned one from Revlon and i have really short lashes so i will always pinch the skin. But with this one, i feel like it was made for small eyes and it works. I even tried putting this curler extremely close to my eye and i have yet to be able to pinch the skin. We all know how painful that is when our skin is pinched. For the price, it is so worth it. I would recommend this product to everyone to try out because it is a really good curler and it will save you tons of money.

Great eyelash curler for the price!
I bought this from Target about 2=3 years ago and I have loved it since. Who knew that this would be the best dollar I ever spent. I love the shape because it's easier to hold than other curlers. It fits nicely on my hooded lid and doesn't tug or pull my lashes. It gives a nice curl and it comes with an extra rubber pad once the other is worn down. I have tried other lash curlers from Revlon and they actually pulled out my lashes and hurt a bit on my lid. This is definitely something every girl should have and it's only $1

This is a great lash curler
The handles come so that it is easy to hold, and it comes with an extra pad so when the first one is worn away you have an extra without having to rush to the store to get another curler. It curls really well too, makes my lashes extra curly. I recommend!

Me Like
I really enjoy how easy you can use this curler. The handles are very comfortable and the springs on the curler make it easier for the lashes to curl. Especially since my eyes are somewhat flat, the curve on the curler isn't very curved. I like this because it fits my eye shape compared to others, and also affordable!

After an incident in which an eye lash curler actually broke off my lashes i had pretty much made the decision to not purchase or use any eye lash curler ever again. A few years later i decided to give one a try and borrowed the eye lash curler from my friends make up bag. Fell in love right away with how great it worked and asked her right off the bat how much money she dropped on it. A big surprise when she told me a buck! I definitely had to get my own and have been using this curler ever since... Definitely does the job!
---