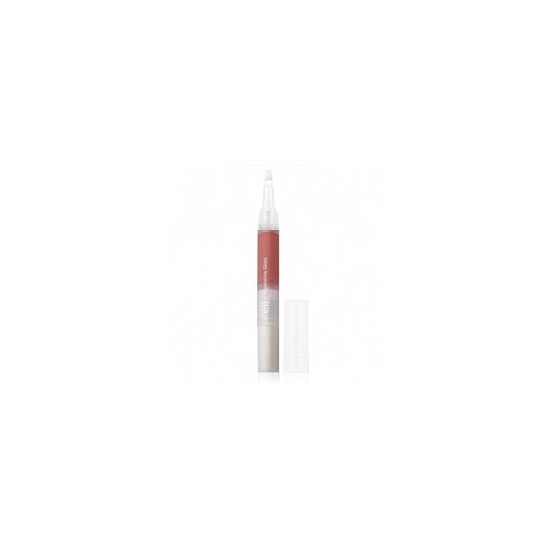 Rollover image to zoom
Reviews

You get what you pay for
I'm not too crazy about this colour; when I saw the actual product, the colour was just a flat light orangy peach colour. The colour just goes on like a clear gloss. The twist applicator is nice, but there is very little product in the tube. I think the formula is a bit too sticky for my liking and it is not very long lasting. I did have to twist the product a lot before anything came out the first time I used it, but after that you don't need to twist it too much otherwise you might get too much product. I have ordered more of this product but in different shades to try. I guess I wouldn't recommmend the shade Flirt.

Love
Okay so heres the thing lip gloss is one of those things that really all depends on the person, you really should try it for your self and for a 1$ there really is no reason why you can't. :) . This is my favorite lip gloss. I love the colour the smell and I dont mind sticky and kind of like it ( I have short hair so i don't have to worry about it getting in my gloss). I have re-purchaser this gloss like 4 times, I love it that much. So I think if you are looking to try it them what do you have to loss the most is 1$ and you may find your new fav gloss.

can't really live without this
i have nearly every color of these glosses and reach for them daily. theyre thick but not goopey and they last for quite some time on the lips. you get a great color selection and at $1, whats not to love! these are often compared to stila's lip glazes.. i would say these beat stila by a million miles. i find the stila ones very sticky and unmanagable. the elf ones also have a nice light scent to them as well but nothing too overpowering. an amazing buy!

The best $1 lipgloss around!
I own the hypershine gloss in Fairy, one of their lightest colors. I love everything about this product - it's $1, it's packaging is fun (the base clicks, gotta love it), the applicator is great, and the product is shiny and not sticky. Great worn alone or on top of other lip color.

Great Lipgloss
I am used to buying sticky thick lip gloss so i didn't have a big problem with these. I know there are a lot of people who can't stand thick glosses so if you don't like it, stay away from these. There isn't much pigmentation to these but that is what i like. I don't like my lip gloss taking away from the color of my lipstick. Some people might want a more pigmented gloss but this is just fine for me. I would recommend this product to those who don't care for the thickness of this gloss but if you do care, stay away from these because you will hate these.
---