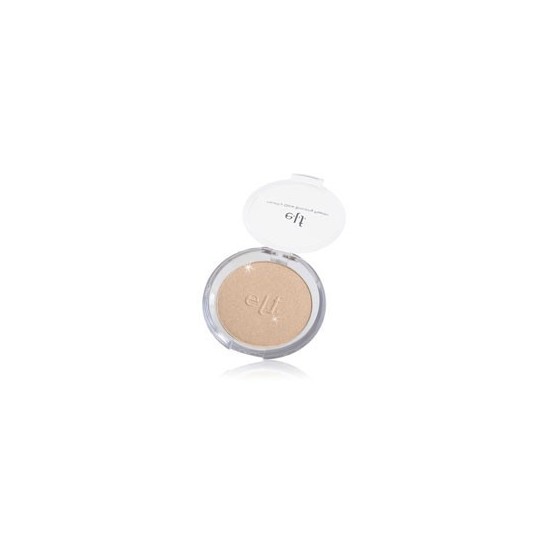 Rollover image to zoom
Reviews

I love Luminance, I've hit major pan in it and have started using it more here and there to save the product since I don't plan on ordering from ELF.com for a little while... plus I forgot to add it to my most recent order from elf =( I also have the dark brown one called Matte, which is great to contour and it's not shimmery (obviously) so it's a perfect contour shade! For a buck you can't pass it up!

Great inexpensive bronzer that is WOC friendly!
I love this bronzer so much, I went on a trip and I dropped my bronzer and broke it while I was getting ready and I almost felt like my trip was ruined LOL! I am NC50 Mac, or Cappuccino in Revlons Photoready, and this blush looks so great on my deep skin, and really does give a healthy glow, and a little goes a long way, and not to mention it doesnt break the bank!

naturaly sun kissed
I absolutely love this bronzing powder in sun kissed! Oh my goodness when I applied it as an all over face bronzer it gave me a natural sunny glow. It doesn't look shiny its more like a sheen and its just right. I also have matte bronze and luminance and those work great as well, for the price you just can't go wrong.

Warm Tan and Luminance
the warm tan bronzer is perfect for an all over bronzer and luminance is by far my FAVORITE highlight powder. these powders are very powdery tho, and the packaging isnt the best because one drop to the floor and your powder will turn into a pigment! lol. warm tan is a gorgeous bronzey shade that looks really good on deeper skin tones, and luminance will look great on all skin tones if used with a light hand.

Love these bronzers!
I own all of these bronzers and i can say they are pretty amazing. To start off, i would say it is pretty powdery so make sure to tap off the excess product and the packaging is very cheap looking. Other than that i think the product works great. I love the bronzed effect i get from each bronzer. They have a really nice soft texture and they blend into your skin really nicely. I don't have problems buffing the bronzer with my e.l.f. Studio Powder Brush. I love the shimmery effect that it gives. I would recommend these bronzers if you want a nice shimmery looking bronzer on your face. Please note that they did change the new look of these so it's called "bronzer with brush". I haven't tried those out yet but they have the same colors but they changed the packaging.
---