Eye Shadow Palette Limited Edition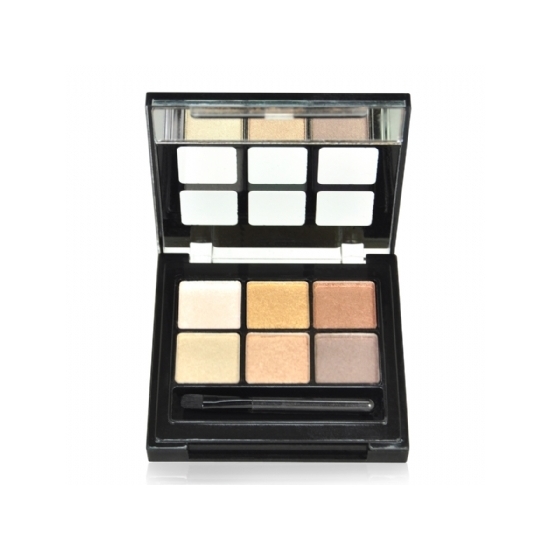 Rollover image to zoom
Reviews

Great palette for everyday!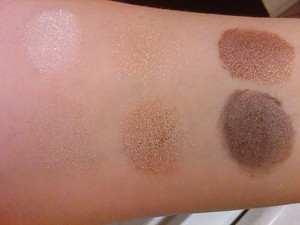 Eyes Lips Face has wonderful eyeshadows at an inexpensive price, they also provide useful palettes that you can easily create many wearable everyday looks without having to buy a lot of products. One of my favorite palettes in the Essentials Eye Shadow Palette Limited Edition in Natural. It comes with 6 shades of neutral based light shimmer shadows. I have been using this palette lately and for only $3.00 it is well worth the money! I have even used these shadows wet for a more vibrant look. This palette has very inspiring shades, I have created so many different looks with these colors; from subtle neutral looks to darker smokey looks. Sometimes I even use just one color on the lid and a highlight on my brow bone, inner corner and cheeks bones for a 5-min look.

It has its pros and its cons
The good: The colors are beautiful, they are very pigmented and the packaging is great. Comes with a mirror and a brush so you can do your eyes on the go.
The bad: The shadows crack easily and fall out all over the palette. To solve this I always blow the palette with my breath so that I don't have a huge mess in the container. The fall out on your face is also tremendous if you're not careful enough.

it's both good and bad
I do think these colors are pigmented for the most part and is great for every day. However, I hate the fact that there is so much shimmer in all of them, and the shadows are so soft that you create a HUGE mess when you use them! Not only is there fallout on your face, but the whole palette becomes a mess - a giant Ke$ha induced mess.
---