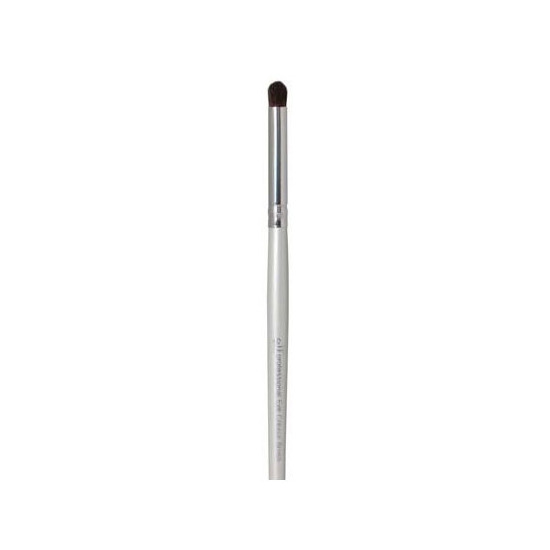 Rollover image to zoom
Reviews

Cant beat the price
First of all whenever I visited my local Target store, they never had this brush. Finally I saw it stocked in the beauty isle and had to purchase it. I wont regret my purchase. I have washed it and used it over and over many times, the bristles have not fallen out at all. It is my favorite crease brush. It is definitely worth the purchase for all those beauties on a budget.

There was a time when I thought that the brush doesn't matter verry much when you put on make-up.That was before I discovered this amazing brush.It is perfect for any type of makeup, very easy to clean and the price is verry low compared with its quality.Now I can do smoky eyes quick and easy with my favorite brush xD

FAVOURITE BRUSH EVER
I love the control I get with this brush. It's so soft and it blends great. So good for smoky eyes. It does shed a bit, like 2-3 small hairs, but nothing too detrimental. Oh, and for the great price of 1 dollar, I bought a few other brushes. But this brush is truly wonderful and now I don't have to spend a lot of money for a nicer MAC brush.

Best thing ever!!!!!!!!!
I love love love love love this brush!!!!!!! First off it is a dollar !! It is perfect for the crease and when I travel i don't worry to much about messing it up because if anything happens I only paid $1. Just give me this brush and I could do almost any eye look. It is my all time favorite!!!!

This is a great brush for a dollar.. The ELF dollar brushes don't even shed, which is amazing. It's great to put a really deep dark shade like black right in the crease, and then blend with a more fluffy brush. It's also great to run on your lower lash line to smudge, as well as using for the inner tearduct area to apply color. Great buy!

$1 got me a kit favorite: Crease Brush! I stocked up on these brushes because you can not beat the delivery of product and multiple ways to use them. Surprisingly enough they haven't fallen apart or lost any bristles. To clean, disinfect and condition I use a drop of dawn dishwashing liquid, spray on some barbicide and a drop of extra virgin olive oil and 1 drop of lavender essential oil.

Loving this brush!
I love this brush. This is one of my favorite brushes of all time! It is the perfect crease brush for me because i have really small eyelids. Sometimes it feels like it's a bit rough and hard when i dab the bristles into the crease, but it's nothing too painful. It did shed when i first washed it but it hasn't shed since then. Overall, I would recommend this brush so please go out and try it because it is worth your money.

simple blending brush
this brush is alright for me. I liked it when I first got it. after many uses you'll have to throw it out because after washing it and using it frequently the hairs splay out everywhere and it doesn't keep it's shape. It's only 1$ so who cares. I just hate that not all of these brushes come out the same. Some come out shorter, others have longer hairs. At times some of the brushes I've gotten of this blending brush felt scratchy on my lids. Overall this is an okay brush. Good for beginners. Don't get me wrong, it blends!
---