Studio Eyeshadow "C" Brush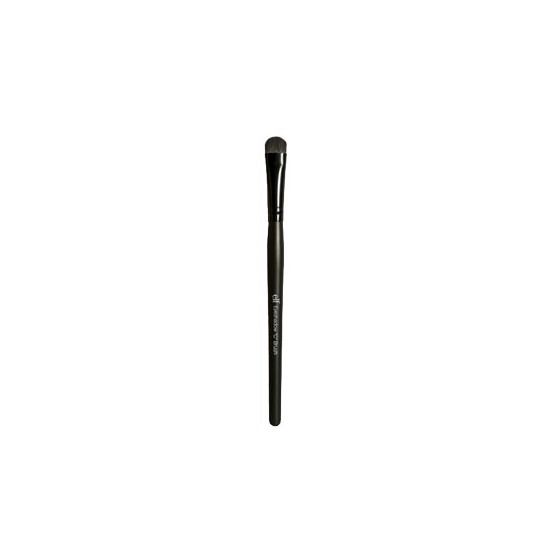 Rollover image to zoom
Reviews

I use this brush everyday!
I love this brush. I bought it a little over a year ago, and it is still in good condition for the three dollars that I spent online for it. I love it. Its good at picking up my shadows and packs on color nicely. It makes shadows easy to blend, too. Love this.

Nothing special
I bought this with the purpose of using it to pack on eyeshadow. My problem is that my eyeshadows don't really stick to the brush, it just does not pick up enough pigment for me to use it that way. I actually enjoy the 1 dollar eyeshadow brush more for packing on shadow.

it's average
the brush to me is just average. it's 3$ so it's cheap and worth it if you need a brush you don't care for that will give you a one color sweep across your lids. it's stiff enough too, to pat your colors on nicely. For me it's just too big for my eyelid area really. Realistically all this brush does for me is gives me a basic eye color all over the lid. this brush will simplify any makeup routine of yours :)

Love this brush!
I use this eyeshadow brush almost every day for something. It's soft and fluffy, yet great for packing on color. The bristles aren't too flimsy, and not so stuff I can't get any movement from it. This brush is great for packing on a lid color, a highlight color, or even a deep crease color. Definitely a multi-purposed brush I don't want to be without!

Soft, Fluffy, & Thick
I bought this brush because I was on the search for a new eyeshade brush. I had been using the regular $1 eyeshadow brush by e.l.f, but I wanted something thicker that could pack on more color. This eyeshadow brush is really soft and thick (in a fluffy sort of way), but still pretty stiff to pack on color on the lid. The one pro and con of this brush is how big and fluffy it is. I don't have a ton of lid space so sometimes it can be overpowering to my eye. The fluffiness can also effect the amount of control you have so you can't go crazy. This brush is $3 which I think is a really good price for this brush since it's very good quality.
Pros: - Fluffy -Thick -Packs on color -Price - Availability
Cons: -Thick bristles

The $1 Brush is better
So I saw this brush at Target and decided to try one since I love the regular $1 eyeshadow brush. First of all its too thick! Like when I pick up color to apply all over my lid, it barely sticks to the hairs because I feel like its to thick. Also, its really stiff and not flexible like the other eyeshadow brush. I thought maybe its made of synthetic hairs so it will work better with foiling pigments and applying cream, or wet pigments. Wrong! It didn't really pick up anything and still didnt apply it like I wanted it to. I def prefer the $1 one's better and this one was $3. This brush only gets used if every single flat eyeshadow brush I own is filthy.
C shaped Eye Shadow Brush
I love this eyeshadow brush, I use it all the time. It's great to use on wet and dry eye products. It's helps me create an awesome looking smokey eye and the price for the brush was only $2.00. I bought it at Target, but I've also shopped at the website eyeslipsface.com
---