Essential Beauty Book - Bright Eye Edition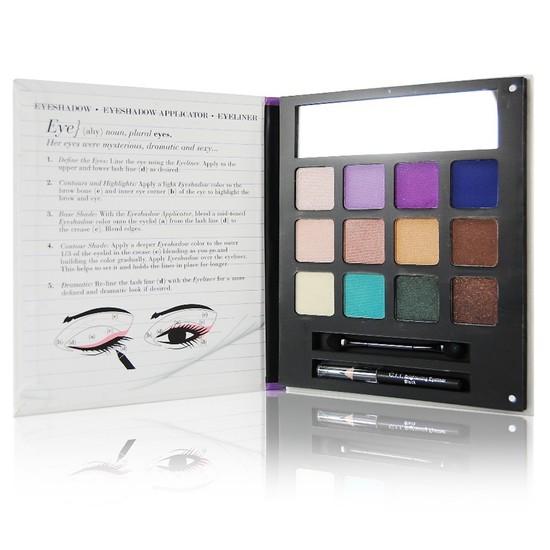 Rollover image to zoom
Reviews

A hidden gem among other power house cosmetic brands!
I am a religious buyer of high end department store cosmetics. You name the brand and I have many of their products. I love the color pay off of MAC & Inglot, or the Classic look of Chanel & Dior. However, I found that although my make was a total knock out, it was my wallet that was taking the punches. So as I shopped at Target one day (if i could live there I sooo would) I happened to stumble across ELF's Multi-colored eyeshadow Palette (some range from 3-25$). I was blown away at the price but even more so at the products over all performance, not only do you get lovely matte shades but also shimmer colors too! The color was equal to or greater than MAC's or Inglots, and I found the packaging rather cute and simple. The eye shadows aren't "chalky" or "dustly" like other lower priced ones. With a good base, the product does not move or fade, so you dont have to worry about mid-day eyeshadow fall out. It's a total must buy!

Colorful and Pigmented
This palette is quite pigmented for e.l.f. products and i really like it. The colors are BRIGHT and there's a good variety of colors to choose from. I did enjoy all the colors but it's not something i will wear everyday especially to work but it's great for the night out or a date night. It's always important to apply some kind of base just to make the colors appear even brighter and I just couldn't believe how pigmented some of these shadows were. 70% of the eyeshadows were really pigmented which is a first because usually palettes like this are 50% pigmented and 50% chalky and i was extremely excited when i used it. Overall, I would recommend this product to people.

Nice colors for brown eyes
I mostly use the lavender and two brown shades, but this whole palette is great. These bright colors will make brown eyes pop. Colors are very pigmented. They can be a little powdery if you don't tap off the excess. For only 5 dollars its a great palette.

Love it!
I got this as a gift, I'm not very talented when it comes to applying my eyeshadow so I enjoyed the quick guide, the colors are good and very pigmented and last longer than most of my eyeshadows, the only thing I was not very satisfied with was the eyeliner, not a very smooth texture
---