Essential Beauty Book- Neutral Eye Edition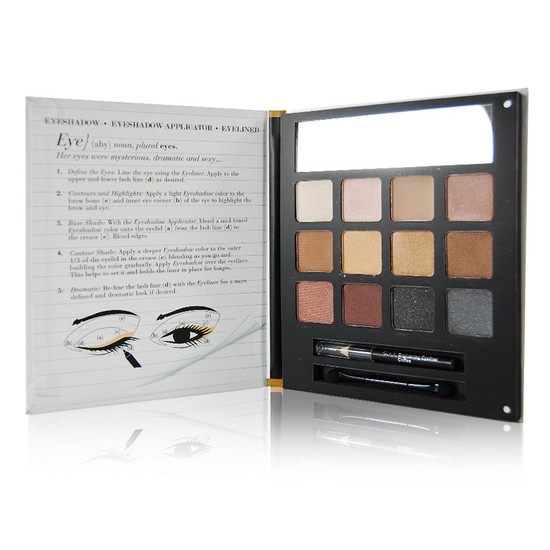 Rollover image to zoom
Reviews

Not a fan of the elf eye shadows. I feel like it's hard to have the color show up properly and at the end of the day I have these crazy fall outs on my face. No matter if I use a primer or a cream eye shadow or not, doesn't work for me. I know people who like it though, I'm just not a fan personally.

Everyday Wear
This is one of my favorite palettes to use for everyday looks. I can say that some of the eyeshadows are not as pigmented as others but it's still workable. I love the variety of shadows you get from the palette and it's really good for transitioning from a day to night look. You can easily smoke up your look and that is what i really like about it. I always use a base(e.l.f. all over cover stick in apricot beige) just to make colors brighter but i use the base for all my eyeshadows including urban decay etc. Overall, I would recommend this product to others but I don't think this is an exact dupe for the Naked Palette.

KatZombieDoll G.
Dec 07, 2012
I love this book, actually I love them all.(:
I don't get why everyone is bashing these little black books. Everytime I use it I find the pigmention to be awesome. You don't have to buy really pricey pallets when you can just pick this one up for $5.00. I see a lot of other reviews saying that they couldnt get the colors to show up.. USE ELF EYELID PRIMER! Just like you would with any other eyeshadow.. :)

I really like this palette
There are beautiful colors in this palette. My favorite is the purple it looks so good on me lol. I like the liner that comes with it too its really natural looking when you put it on. I like that it comes with a handy tutorial that tells you how to wear the shadows, this is great for beginners. The palette is really versatile you can wear so many different looks with this palette. LOVE.

Ivy Woobling L.
May 28, 2012
Terrible!
I got 3 books for $10 and gifted 2 to a friend and kept this one. And honestly, the shadows are terrible! They're so sheer (most of them barely show up on my hand), too glittery and chunky, or too chalky.. all around they're terrible and NOT worth the $5 (Or even the $3.33 if y ou get 3 books for 10)

Good for beginners
This isn't the best palette, but for the price, it was something I had to have. It taught me how to apply eyeshadow. I don't really use this palette anymore, it sort of just sits in my drawer. But because of it's cheap price, it doesn't affect me very much.

Works great!
I like this Palette suprisingly. Its not Super Great, however it is a good palette to use on the go. Gives you a quick crisp natural look on the go! I love to use it on others who do not like the appearance of lots of makeup. All and all, it is a great inexpensive buy for your kit. I also love the other beauty books that ELF makes that matches with this one. Go cop all three soon!

Not the best beauty book.
ELF has some pretty awesome beauty books, the smokey eye one is my absolute favorite, but this one has it's problems. The product is meant to be a dupe of the famous Urban Decay Naked palette and the colors are close, but a bit off. It's worth $5 to have and play around with, though.
---