Essential Beauty Book- Neutral Eye Edition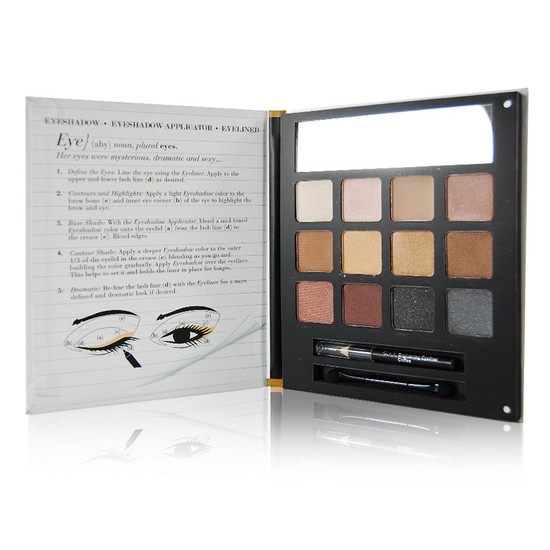 Rollover image to zoom
Reviews

Amazing saturation and fun colors!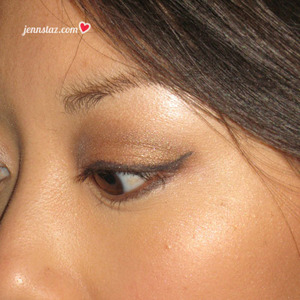 In a fit of 50% off of elf products, I bought all three beauty books. These are amazing! I've swatched them all on my blog, and the saturation is gorgeous. I even did a tutorial using this book. The colors are great, they blend well, and of course it's very versatile because it's neutral colors. I also recommend the other two: smoky and bright!

A must have
This is one of my fave neutral palette. The colors are amazing, they show off well in photography, very blendable although some color are powdery and the fall out gets all over the place, nothing some loose powder cant fix. I really like it for days like running errands and the price its amazing. <3

Love Them!
I have six of these books (2 different neutral, 2 different smokey & 2 different bright eye) I know, that's a lot >_< lol but I love them! The pigmentation is amazing & the colors are gorgeous. This specific book has a range of matte, shimmery & glittery eyeshadows which is great! Some of them actually remind me of the eyeshadows in the naked palette.

Love it!
I use this palette on a daily basis, it works very well for a simple daytime look and although not very pigmented at first, if you work with it it can be great! (i used it in my profile picture) they sent me one where the black had gone off, so i wrote to them and they just sent me another! I now have two! Can't beat a service like that really!

endless possibilities
This palatte is really fun to play with. It's a dupe for the ud naked palatte. Some of the colors are lovely & some are a bit off. They blend well, but there's a lot of fallout. If you don't have the $$ for the ud one, I think you will be happy with this substitute.

Somakeuphie Y.
Oct 21, 2011
A miss from ELF
I wanted to try some eyeshadow of this brand because I have been nicely surprised by some concealer reel, some blush and brushes BUT this is the most horrible eye shadows I have ever put on my eyelids. Sorry to tell the truth but here are my objective point : - it is really powdery, I would say to much and you have to be really cautious applying it because you may have a lot of fall out. - it breaks off really easily and you may lose half of your eye shadows in a sec - Though the colors are really intense at the beginning I had the impression that it was fading away too quickly even though I used a base.
I definitively won't purchase any eye shadows anymore until I don't see any improvement.
Nevertheless I still appreciate E.L.F a lot for many others studio or mineral products.

I think these palettes are hit or miss...
I think these palettes are hit or miss... I bought them on sale for $2 a piece, and I'm kinda happy I did since they're pretty horrible in my own personal opinion.
I brought it home, swatched the shadows, and they all seemed fine, except two of them, they were OVER pigmented, far too soft and they actually broke when I tried to swatch them... mind you I used a light hand, and they almost fell apart. Then I tried some looks with these, and at first I noticed they didn't blend well at all and looked muddy and disgusting by two hours of wear (With UDPP under them which has never failed me.. so I can only assume it was the shadow.)
Sad... since I really was looking forward to these, and in the other palette I bought I also lost almost four shadows from it being overly soft and breaking while trying to apply it. Sad.

KatZombieDoll G.
Dec 07, 2012
I love this book, actually I love them all.(:
I don't get why everyone is bashing these little black books. Everytime I use it I find the pigmention to be awesome. You don't have to buy really pricey pallets when you can just pick this one up for $5.00. I see a lot of other reviews saying that they couldnt get the colors to show up.. USE ELF EYELID PRIMER! Just like you would with any other eyeshadow.. :)

I really like this palette
There are beautiful colors in this palette. My favorite is the purple it looks so good on me lol. I like the liner that comes with it too its really natural looking when you put it on. I like that it comes with a handy tutorial that tells you how to wear the shadows, this is great for beginners. The palette is really versatile you can wear so many different looks with this palette. LOVE.
---