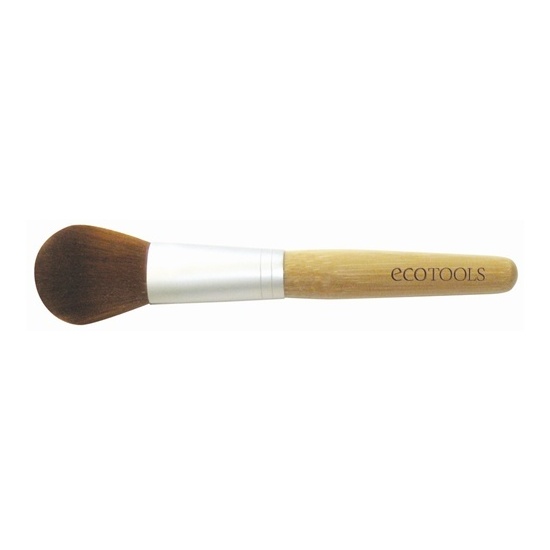 Rollover image to zoom
Reviews

I had the option of Ecotools or Real Techniques and I chose Ecotools because it's cheaper and I heard loads of good things about it. And now I'm in love with it! I don't think I will ever need a different powder brush as I'm really happy with this one. The bristles don't shed at all and they are so soft. It picks up a good amount of product and gives an even finish when applied after tapping off the excess. Overall I'm very happy with this brush - I will definitely go back to Ecotools for other brushes too.

I use this brush to apply setting powder and I love it. It's so big, you can cover your whole face in no time. The bristles are soft and they don't shed. It's good quality and inexpensive, too! It doesn't feel cheap and I appreciate that the ferule is made from recycled aluminum.

Great Brushes! Good Price!
Love these brushes as well along with the elf brushes! These brushes are so soft and so easy to use! I have noticed that they are very durable and made of great quality! They are great for applying bronzer and blush! I love these!

I Love it
I love this brush because it is really soft, and it applies the right amount of product on your face so you dont look like a cake... The main reason I bought this one was bc the one I had before was so old it was very rough with my face and I left scars AND b/c it is earth friendly :) I'm really looking forward to buy the other tools =D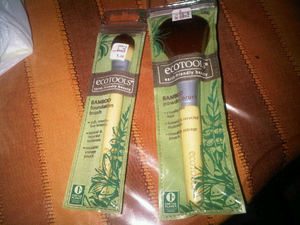 I bought this brush at Rite Aid on Monday. One because it was BOGO and I've heard so many great things about these brushes so I had to see for myself. It picks up color quite well and the price..well no complaints compared to department brand make up brushes! and plus they're "eco-friendly" and you can re-use the bag as well. :-)
---