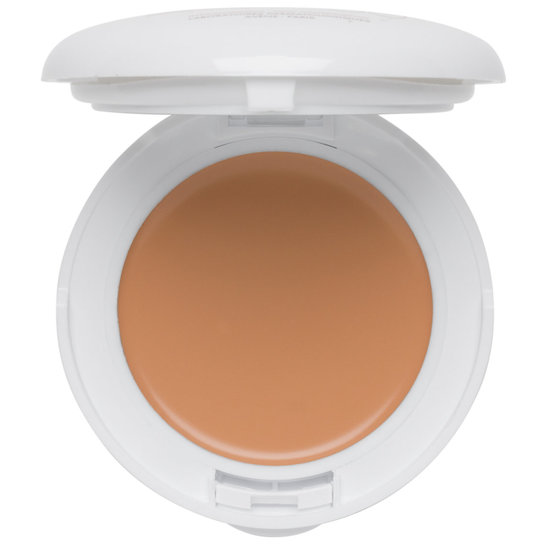 Rollover image to zoom
Reviews

Very creamy, loves sensitive skin.
A bit about me: I am hypersensitive to many common cosmetic ingredients, especially those (of course) that make skin "velvety." I am also not usually a fan of cream makeup. However, for special occasions, or for when my skin has just overreacted to the world or a cosmetic product, this is perfect. Good coverage without jumping out at you. Built-in suncreen is a big plus, and this makeup does not melt off. The compact contains an applicator puff (though I use my fingers to apply) and--this is amazing--slits on the side so the puff can air out. Brilliant. [About the color: I use Beige, and my comparable Revlon Colorstay shade is Buff, if that gives you an idea. Unfortunately the photo here gives a too-peachy view of the Beige color. ]

Holy Grail Or Very Close To It
I am so happy with this product. I don't use the sponge that comes with it, I use a brush with very short dense bristles. I have pores on my nose and this makes them less visible than other foundations, BB Creams, etc...Stays on all day and is really easy to apply, plus it's SPF 50- that's the best part! I do think if you don't have a neutralish ( is this a word?) complexion than I'm not sure if this will work for you. I'm pale olive and neutral in winter but much warmer in the summer- when I will try the darker color. I'm also prone to a breakout here and there depending on ingredients. I have not broken out at all from this- yay! I wasn't sure if I wanted to try this but the reviews were great- and they were right.
---