Black Label Detox BB Beauty Balm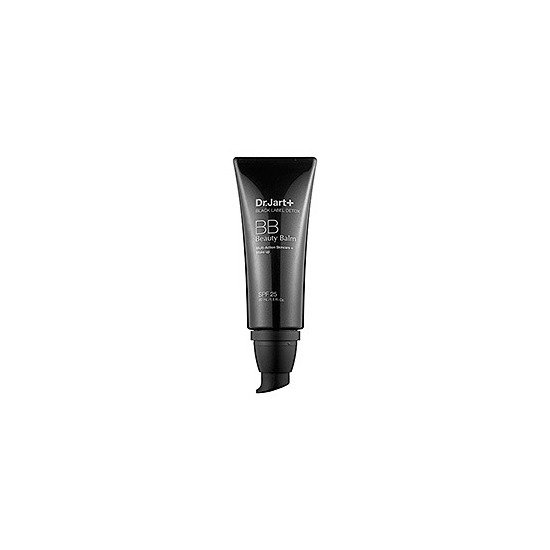 Rollover image to zoom
Reviews

Best of the BB's
Well it sure is the best BB I have tried as of yet, it has great skin benefits and I feel I am actually doing something good for my skin by wearing it. What made me buy it is I have sensitive skin, I break out easily from products and have some post acne marks and discoloration I needed to cover and even out and this provided just the right amount of coverage and seems to adjust to my skin tone quite well (even tanned) which I think is a huge benefit! I have not broke out once from it and it just feels great on my skin. It has a medium coverage with a dewy/natural finish and lasts most of the day with minimal touch up's. I am really enjoying it <3

A Hero to My Skin
Okay, so a hero doesn't mean it's a perfect product.
My experience with this product is last year when I bought this product, I thought this was useless. It doesn't do anything and it's kinda expensive.
Then, I had this sunburn situation which made my face in its worst situation. My make up won't even touch my skin, it will enhance dry patch and just make my face looks more bad. So, I thought that probably this thing will make my skin back into normal,because at least it will makes ur skin lighter (it contains some lightening agent).
I used this for about several months and it really help me to cover the sunburn (not that amazing,but at least it covers the sunburn well) and in the same time, it helped the healing process of my skin. (so, the hero story came from here)
After that, I stopped using this, because it's so hard to clean this and it can trigger little acnes. So, I'm just using this when I want to cover my skin problems,while healing it.
Oh, by the way this product smells nice. It's a fragrance free product I guess, but I don't understand where that nice smell comes from.

My Holy Grail.
I'm fair, I don't have acne, I'm a mutt so my color scheme is odd. I'm not pink undertoned, like many euro-mutts, I have olive and blue undertones, some yellow. I'm not Asian, but I read about Korea and their BB cream craze. It was makeup and treatment in one, I had to try it.
I have used in the past many primers. Before my go to was Laura Mercier's Radiance Primer with Nars Sheer Glow foundation in Gobi. It left my skin a bit yellow though, a little sallow and lack luster. I perked it up with bronzer and blush, but I don't have to anymore!
I also used to start every morning with wash the fast, skin treatment, more treatment, moisturizer, primer, foundation, powder, then putting everything on. Now all I do is wash my face, and put on my BB cream.
Not only does it look amazing, and match my skin, but it makes my skin look better for wearing it. I notice the Detox formula is slightly more dark, VERY slightly. It blends to match your tone, it's a great formula, but I don't know how it would work on other complexions, if your paler or darker. I've put it on people who had darker complexions, but it didn't blend into them. I should point out also that the Detox formula is more for people with acne prone or sensitive skin, skin prone to breakouts, etc. I don't have that problem, but I do travel a lot in the city and in other gross places full of toxins, so I like to use it to keep my face fresh between days using the Premium. I don't know why I do it, I just like to switch it up. The Premium is more aimed at people who's concern are aging and it's effects on the skin.
The look it gives me is amazing. I have stopped using my foundation and primer all together. The BB Cream makes a perfect base for makeup application. You can layer it to get more coverage. I own both Detox and Premium from Dr. Jarts BB Creams, and I love and use both. I don't go a day without my BB Cream. It is one of my Holy Grail items from my makeup kit that I am never without.
---