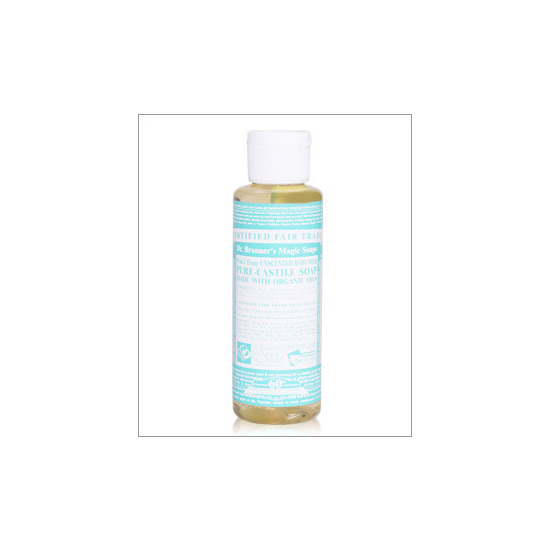 Rollover image to zoom
Reviews

Team
Gentle yet effective and multi purpose
I love Dr Bronner's soap! It's so cost effective and a little really goes a long way on their soaps. There are so many uses for it that you can use around the home, which I haven't gotten around to trying yet, just as a body wash and for cleaning the hair, but eventually I plan on using this to wash my laundry with. I've also used this to clean tattoos before and it works wonderfully, doesn't strip or dry out the skin and leaves it fresh and bright looking. I bought my bottle maybe almost two years ago and I'm not even halfway done with it!

LOVE!
I love all of the Dr. Bronner products; especially their magic liquid soaps! This one is my favorite for washing my face and hair! I have never had anything clean my skin so well, while also leaving it balanced! Definitely try it! All of their products are 100% chemical free, certified organic, certified fair trade and VERY affordable!!

Ah-mazing!
I love this product! I use it to make my own shampoos! I have crazy sensitive skin so when it came to my hair, I had to cut out all the relaxed ends and stay away from chemicals. Going natural was my only option. It was hard to find a product that didn't dry my hair even when it was relaxed so I found a few cool recipes using this product!
---