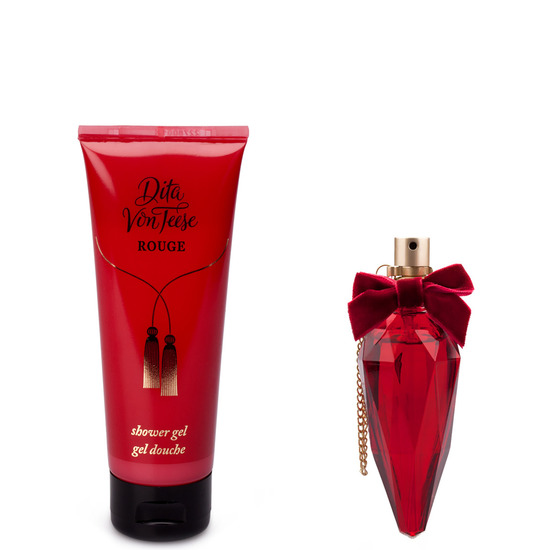 Rollover image to zoom
Reviews

Jacqueline H.
Apr 11, 2014
Ooh La La!
I love all things Dita Von Teese. In my opinion, she embodies the essence of old school glam mixed with an equal part of smoldering bombshell. I am always hesitant to purchase perfumes online because scent is such an individual and personal thing, and no fragrance smells the same on everyone; however, thanks to Alicia P. and her wonderful sense and understanding of all things olfactory, suggested this particular Dita perfume.
I must say, it is a complex and mature scent. This perfume smells exactly like you would expect Dita to smell: Seductive and alluring with a strong element of class. I usually wear Michael Kors Very Hollywood and Issey Miyake L'Eau d'Issey, and if you like those types of scents, you will probably like Dita Von Teese Rouge. The bottle of this perfume alone is worth the $30, so even if you do not care for the fragrance, you can't loose. I love the DVT Rouge!

Nice!
First of all: I love all three fragrances of Dita. The flacon looks classy and to me, typical Dita.
The smell is pretty heavy and sweet. I like to use this one more on cooler days. Even thoug I'm normaly not the type to wear such heavy fragrances this one cought me the first time I smelled it. The fragrance it the one of the three Dita parfumes that lasts longest. Great!
The showergel is good to. But to me it only makes sense to use it when applying the rouge lotion afterwards. Otherwise the smell will be covered.
---