Reviews

Love It!!!
I really love Dior cosmetics but this one is my favourite one product i really love it and specially Gris Montaigine 707 because my fav color is grey... And my new year wish would be that i have all the cosmetics of Dior.... Love it and 5 stars....

dries quick - one layer - pretty colors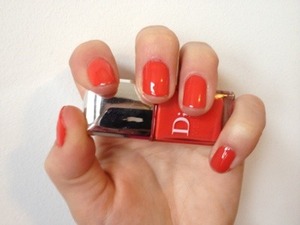 I love Dior nailpolish! It only needs one layer and it dries reasonbly fast. I think the brush is perfect, because it's wider, but I can see why not everybody likes it, in the beginning I also had one or two orange fingers. But now I don't have that problem anymore. It's well worth it's money!!
---