Hypnotic Poison Eau de Toilette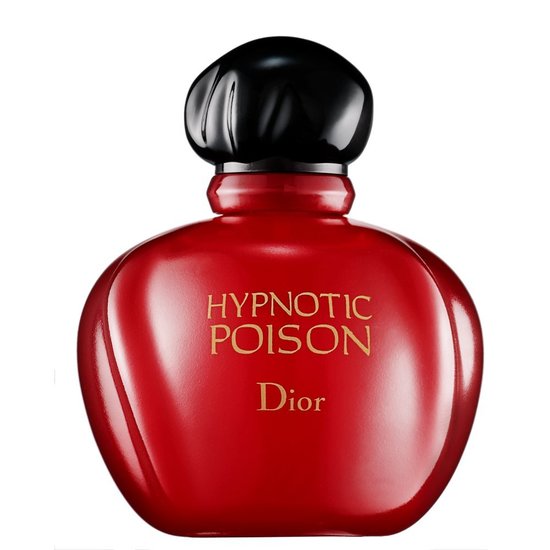 Rollover image to zoom
Reviews

The Ribbons L.
Feb 02, 2015
ipnotic
Perfume Ipnotic is a scent that takes you, kidnaps, has as a hypnotic power that does not go unnoticed. It 'a full-bodied scent, rather nice, but that is not heavy. A mix sweet and spicy, that fall in love. Has its own charm, a character that you can not smell imitare.Un suitable mainly in the winter season, on important occasions. It can also be used in the summer, but better for the evening, to make it more magical, day perhaps would be a tad pesante.Bene also for autumn and primavera.E 'a very persistent fragrance, skin and clothes remains long. Who wears Hypnotic it recognizes distanta, because even with a small spray, it feels very unique and leaves a trail.

Sexy scent
Great for evening, dinners, nights. Very sexy scent it does fade and it isn't the most long lasting thing ever but it is worth it fades to a lovely sweet yet musk vanilla scent and it does smell like licorice. it's like heaven meets hell in this perfume it's sexy yet innocent.

Great!
The only reason why I gave this four stars is probably because a few of my friends hated the smell and thought I smelled toxic.
If you apply it too heavily, it might smell a lot like alcohol. The perfume has the signature Dior smell of vanilla. The vanilla smells really sweet.
Be sure not to put on too much XD

My fav!!!!
A few years ago I got a set of 5 baby-perfumes by Dior.. and this was my fav!!!! Dior perfumes have always been the best ever but this is just undescriptible!!!! A fruity-citric smell, kinda sassy-misterious, nothing to regret!!!! Hope this helped :)

My favorite fragrance
Okay, all i can say is I have been wearing this from the day it came out. Everyone knows me by this smell. I get stopped when I wear it...it's amazing. I love it...I do wear other fragrances but this is my GO TO if i want to feel my best and be noticed. Men really enjoy it...must be the Vanilla in it...i'd classify it as more of an "evening" fragrance...for whatever that is worth....get it, its AWESOME, just don't hang out with me when you're wearing it ;-) after all it is MY signature sent...LOL

One of my all time favorites!!!!
This is one of my all time favorite perfumes. To me everything about this fragrance is sexy and sultry. One or two spritzes of this fragrance can last the entire night. It is sweet but there is just something about it. I keep this one for special occasions!!! I am a fan of Dior Perfumes

my favorite perfume ever!
This is my favorite perfume out of all the perfumes I have ever worn or smelled, and I have tried quite a few. I will wear others sometimes but I haven't found anything that I love as much as I love this one. It's sweet and delicious smelling, but not in a cheap way, in a really lovely way. I adore wearing it, and smell my wrists a lot and smile when I do, even after having worn it again and again for years! The bottle is also really cute, it makes me think of the poisoned apple in snow white.

I have never owned this perfume. My roommate had it and I think it might as well had been mine. I love it. At first I was skeptical thinking it would be too strong. It's a musky & sweet smell to me but I like it. It is so nice. Get a sample and see if it is for you..doesn't hurt to try. That is how I discovered it. I never bought it bc I always manage to get what I am use to and maybe, just maybe I will get it for my bday :)

Smoky, sexy and super sweet! I love this fragrance. It's my all time favorite. I love that its a sophisticated, dark gothic type scent with added sweetness to counter balance the richness , and lighten it up a bit. I love how it mixes with my own body chemistry to make a scent that is not only long lasting, but makes me feel feminine and sexy when I wear it .
---