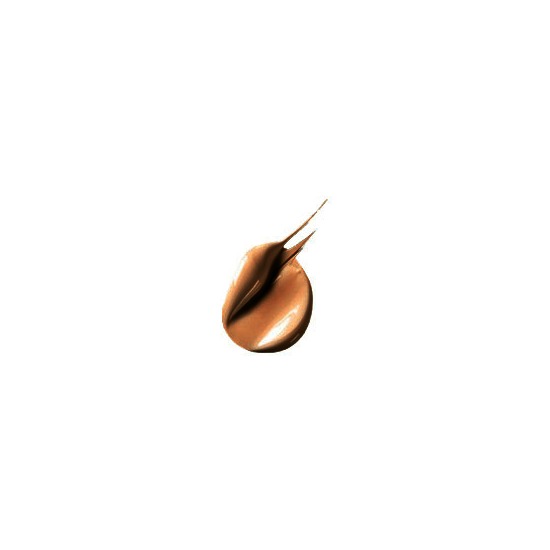 Rollover image to zoom
Reviews

Heh. What a long, fancy name for a foundation! Seriously. But, aside from the long ass name being, well, long, this foundation is absolutely amazing. Here's why.
Firstly, i'm going to explain the packaging – totally gorgeous, and so luxurious looking. The packaging alone, intimidates me, but once you get over that initial trepidation, you're good to go.
It has a silver pump, which preserves the product application more – very wise choice, Dior! Now, in all honesty, I have never watched or read a review on any Christian Dior products in my life, let alone, consider buying and using a foundation by Dior. I simply bought this of my own accord, discovering this little beauty all on my own. In a sense, I wanted to try something "High-end" for a change, to compare it to some of the equally as good "Drugstore" products I own, in particular, foundation.
So, the verdict? After using this for nearly 6 weeks, I can honestly say that this product is definitely worth the money. Because, yes, it's quite pricey (I purchased this for $51.00 AU – yes, I know, I know, seriously expensive), and I admit, I took a risk. But for me, the selling factor was the key words of "nude", "hydrating" and "SPF 10″, which justified in my mind, spending that amount of cash.
So my colour is Medium Beige 030, which I found, matched my skin tone quite well. I have dry skin, and this is a liquid foundation that contains 40% water – very good for my type of skin. My skin feels velvety and soft after applying it, and I can honestly say my skin feels dewy and hydrated. Now, the thing about the foundation is that the consistency is thin, and looks quite sheer, so for that instance, it's great as a concealer. However, if you're after full coverage, this is definitely build-able, and also, it blends in quite well with your skin, hence, the "nude" term applied to the name.
And one of the best things is that, it evens out your complexion, which leaves your skin looking natural, like you haven't applied any makeup, which is exactly what you want out of a foundation. Throw in SPF 10 for extra protection, and a long lasting concoction, and you have a foundation that's the real deal.
The only gripe I have about this, is in all honesty, the price. I am fortunate that this foundation has worked well with my skin, however, if I were to repurchase, i'd probably think long and hard about it. The Rimmel London Match Perfection Foundation I reviewed not so long ago, is a similar product to the Diorskin – similar consistency, and similar attributes, and it works just as well as Diorskin.
Despite its price, the fact remains, this is an amazing foundation, and definitely worth trying if you're wanting to experiment with high-end makeup.

Flawless!
I love this product cause it gives flawless finish! It's really natural finish and very light. Perfect for combination skin if you want to have make up that looks natural and not oily. The product design is luxurious! It has pump so that you can control the amount you wanna use without being worry to waste it. Even tho it's pricy, trust me, you'll never regret it

Love This Product!!!!
I really love this one Dior Ochre 041.. and Actually I love all the Dior products but really love this one and my friends also love this...and it works on my skin type and my skin looks like flawless....

Flawless!
I am actually in love with this foundation! I had a makeover today at a Dior counter and this was the foundation the makeup artist used. I had the makeover about 8 hours ago and I still keep looking at my skin because it has remained looking fresh!
The Dior Soothing Moisturizing Lotion, Dior Capture Totale One Essential Skin Boosting Super Serum, Dior Capture Totale Eyes Essential and Dior DiorSkin Forever Compact Powder complimented the foundation perfectly.
It's a great foundation to wear for the daytime as it really illuminates the skin and finishes with a lovely dewy look. In Boots stores in the UK, it is £31.00 for a 30ml bottle however, a little amount of the product goes a long way. Worth every penny.

Wow!
My mom's friend took me to Sephora for my birthday to get my makeup done. The lady who did it for me used this foundation on me, and I fell in love right then. The coverage was amazing! I was really broken out then, and I couldn't even tell my acne was there. It blends and builds well. It's pricey but worth it.

I love it!
I never liked foundations due to the heavy feeling and cakey look it has on my face, up until I met this one! I heard about it on YouTube and got curious so I picked up a sample to try out and used it for a couple of days. After seeing the results, I knew I had to buy it. I don't have acne problems, but I do have some freckles that I want to hide. This is a minimal to medium coverage foundation, so if your looking for "full coverage" I would not recommend this. This foundation really impressed me. Not only does it make my skin look flawless, it is super light and feels like I have no foundation on. I have oily skin and used it without a primer but set it with a powder, it lasted all day for me! from 10:00am to 9:00pm, my face was still looking like I just applied the foundation. No problems with oil, how awesome is that?! the only downside of this foundation is the price, $46 U.S Dollars, but in my opinion, if you want the good stuff, you have to pay for it and due to the quality, it is worth every penny! i will definitely repurchase.

flawlesssssss
i seriously don't have enough words for this gorgeous foundation, its flawless skin in a bottle. You need a little it really goes a long way! A bit pricey but mine lasts forever. This isn't a daily foundation, I only wear it on nights out, it does last about 6-7 hours without primer, and it has great coverage... It comes out beautiful in pictures as well.

Flawless
I have oily skin and have just recently cleared my breakouts so I was super nervous to use face products such as foundation but this is AMAZING stuff! The first time I applied it I was shocked at how light it felt upon my skin, it felt as though I was putting water on my face. It doesn't get heavy throughout the day, has great coverage against my acne scars and gives you a healthy glow. A great investment for your make up collection.

hydrating
I love this foundation and always seem to go back to it. I think I've gone through 3 bottles already! This is great for all skin types, even oily skin. It doesn't look like you're wearing makeup, but still has good coverage. The only problem is that it is not long wearing plus you're definitely going to need to wear primer and powder.

Fantastic for dry to normal skin!
I recently bought this foundation after deciding I wanted something different than the MAC Studio Sculpt. I went to the counter and a great makeup artist from Dior helped me match the tone, put it on me (along with some eyeshadow). I was impressed. It felt really smooth, matched my skin VERY well, and made my skin look really even. I didn't even wear any concealer with it and I felt really confident. I bought it and wore it for the rest of the day.
The price? Steep for a foundation. I bought it for $46 US, but honestly I will buy it again. That's the only reason why I docked a point. I find it really easy to apply with my MAC 190 brush, and it stays all day. I use a primer before I put it on and I'm ready to go for the rest of the day. My face doesn't feel dry and it doesn't cake up on me at all.
I would certainly recommend it to anyone who had dry to normal skin!
---