DiorShow Black Out Mascara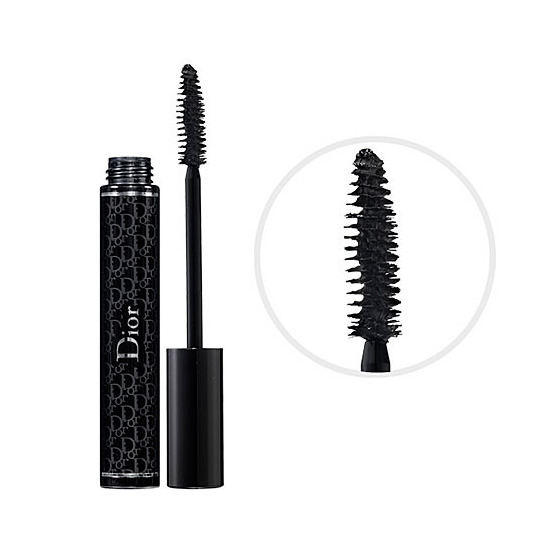 Rollover image to zoom
Reviews
Awful
I was super excited to get this product for Christmas, I had loved original door show when I was a teenager. THIS MASCARA SUCKS! It's horrible. Clumpy runny thick gloppy dries out to fast and you have to scrap the product off the wand because so much comes out. I absoluty hate it. And god forbid your eye waters. I have never in my life had a mascara run so bad. I would avoid this product at all costs and am actually going to be returning mine today.

I'm all out now but when I did have it, it made my lashes very dark, longer and fuller, still not that fake lash look (if that's what you want) but it's still very nice. Just whatever you do, do not cry while wearing this it. Will. Sting!! The coal in it (which makes it so black) burns when it gets into the eyes lol.

amazeballs
this is the best mascara if you like your lashes to stand out.It coats nicely and evenly and its the blackest mascara you will find out there. Usually retails for around 25 bucks you can't beat that.

In love again!
I love mascara! I have medium to the shorter side of lashes. And believe it or not not too dark. When I first got this mascara it was in waterproof I got annoyed with how dry it was. BUT after reading reviews about the normal one I completely decided to try the non waterproof. IT'S Simply amazing! Length,drama, volume and longevity. My lashes hold curl and they look pretty!! I have worn this for almost a week and it keeps getting better!! Definitely a do! So glad I did:)

You'll be amazed!
A girl walked into our espresso business and I couldn't help noticing that she had the loveliest lashes--I assumed she'd had lash extensions but she told me she uses the best mascara in the world: Dior Black Out. I've always used cheap mascaras--it just seemed like an area where I could save money. I've been so, so wrong! It retails for $25 but it's so worth it. Spoil yourself--and don't save it for special occasions! This stuff is magic!

So Good!
This Mascara is amazing! Then again what Dior mascara isn't? lol I usually use this for my top lashes and I only need one coat ( unless I want a really dramatic look) and it's great. I have to a waterproof on my bottom lashes because I have watery eyes and this rubbed off on my bottom lashes, but other than that it's great!

Love love love this mascara!
My eyelashes look fantastic. It really coats the lash well with no clumping. The length is gorgeous and I can use this mascara without an eyelash curler. It really does make show stopping eyes. The color is super black and with one coat my lashes look amazing. I am very impressed with this product.
---