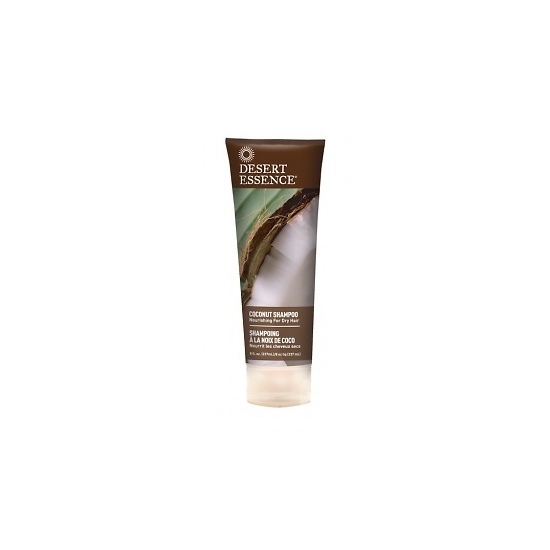 Rollover image to zoom
Reviews

S Michelle D.
Nov 09, 2011
Another Great Vegan Option
I believe this product is vegan and this shampoo unlike other vegan shampoo's left my hair feeling clean and just fresh. I encourage vegan shampoo but they usually do not feel like the cleanse my hair as well as a non-vegan shampoo. Love it!

Best all natural shampoo and awesome brand
So, lately I've been more conscious of the products I use due to food allergies, sensitive skin and now a fragrance sensitivity! I was having issues with regular shampoo- it was really hard to wash out, and even if I had shampooed correctly that sensation still remained with me. I stumbled upon this brand at my local co-op and liked it for my body lotion in the same scent, so I knew this was my next choice. Its super creamy and hydrating. When you put it on and rinse off, its not the same sensation as with regular shampoo. It doesn't really wash off the same way, it sort of stays in and conditions your hair. Its great, because when you use regular shampoo and you don't really rinse it out, it feels gross, however this is the same if you use wayy too much your hair will feel a little gunky. This keeps hair sooo shiny and healthy, it makes my hair look beautiful. Because of its creamy texture and conditioning factor, I don't even need conditioner. There is one shampoo/conditioner line that doesn't skeeve me out, but I'm pretty happy with this for the most part. The bottle also lasts for eons, and my boyfriend also prefers using this to "normal" shampoo. I'm so happy I discovered this brand, I've liked almost everything I've tried from it. I wouldn't recommend this to girl's with oily scalps or fine hair- since its made with natural oils, it might weigh your hair down and make you feel greasy. I think this shampoo would work for normal to dry/curly hair, as it would condition and moisturize dry, damaged hair, and define curls.
---