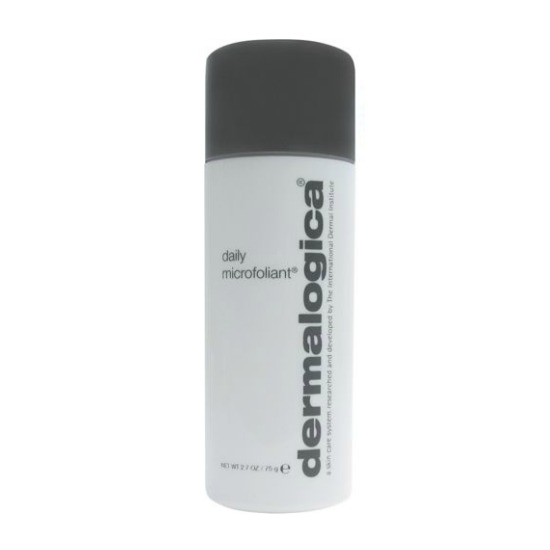 Rollover image to zoom
Reviews

amazing exfoliant if you are far more graceful than myself
The ingredients in this product are fantastic and effective. My skin needs serious exfoliation and I had tried everything from glycolic acid to PTR buffing beads to DIY sugar scrubs...nothing was as effective as my tried and true St Ives Apricot Scrub. Much like Kathleen N., though, I needed to find something to replace it as I was living in denial of it pulling at my pores and causing more harm than good.
I was ecstatic at the results after my first few uses and thought I had definitely found my new HG, however, I will say tragically, I got a bit of water inside of the container, resulting in it clogging and it was over. I bought another in hopes I'd be a little less clumsy with it but again, my hand still wet from washing my face got ever so little bit of water inside when putting the cap back on. This is definitely an amazing product with amazing results, but I am maybe just too clumsy for a long term relationship with it.

I found this product really nice and easy to use but it doesn't work to too well! I would recommend it but not for the use of getting rid of spots!

Nothing compares!
When I first purchased this exfoliant 2.5 years ago I was not too happy about the price but desperate too find something for my oily skin. 2.5 years later I am still using the same bottle and I use it almost everyday! So I really can't complain about price when the product is amazing and has lasted this long.

Fantastic for daily use
Most exfoliant a shouldn't be used daily, this is one of the few that is gentle enough that it can be used daily without stripping your skins protective layer while still being effective. Is gentle enough that I can use it on my clients who have rosacea. The main ingredient is oatmeal so it does have that smell to it, some like it some don't but the bottom line is that it's a great product

Nancy-Lee C.
Nov 15, 2013
Love it but...
I wash my face and leave it wet then on damp hands I sprinkle about a sugar packet's worth of Daily Microfoliant and rub together to create a slightly foaming paste. While anchoring my thumbs to my jaw I use my pointer, middle and ring fingers to work in small up and outward circles, avoiding my eye area. There is virtually no gritty texture so when you first use it you are thinking to yourself 'how can this possibly work?' but it does.
I suffer both Rosacea and adult acne. It's a bitch. It's very hard to find a manual exfoliater that doesn't tear my skin apart and this one does not. It is the epitome of gentle and effective. This products rinses cleanly and completely and I simply follow it with my moisturizer.
So where's the con? It contains talc and parabens. *sad face*

My Favorite Dermalogica Product!!!
I swear the heavens opened up and dropped this little miracle into my hands the day I tried it. Everything about it is amazing! It's a powder that you activate with a little bit of water to create a grainy paste and then wash your face with it. It's not abrasive at all, but you can tell that it's exfoliating still. It's got almost a grainy but silky texture if that makes any sense. It's like the best of two worlds! The texture is something I can't even explain. It's just awesome! My skin looked and felt a million times better just after using it two times! I definitely recommend this product to everyone, and more-so those who are looking for a product to exfoliate their skin that's not overly abrasive.
Give this a try, you won't be sorry!

LOVE
I always felt like Dermalogica wasn't really delivering real results to me, but I LOVE this exfoliant. Not until I used it on myself did I realize how amazing it is. It's gentle and it's both a physical and chemical exfoliant but it's not gritty. It makes your skin feel so smooth and brightens your skin. I love it!

This is a great exfoliant for all skin types, especially sensitive skin. I have sensitive, oily, acne prone skin and a lot of facial scrubs cause painful breakouts. This product does not break me out. It doesn't smell funny. It feels so nice when it's applied to the skin. It's not overly drying like a lot of products with salicylic acid. If you are looking for a non-abrasive facial scrub, give this a try.
---