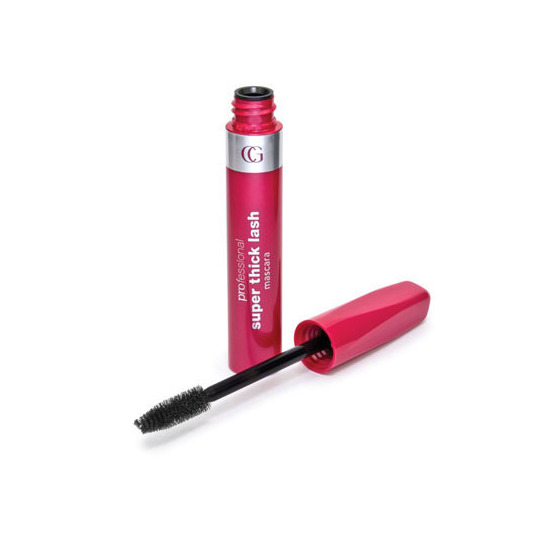 Rollover image to zoom
Reviews

Works for me
I have thin small lashes that she short. I have tried a few mascars and this one is by far the best. I used Mac prior to however that mascara was discounted. Gives me length and volume gives lashes life. I feel comfortable wearing this mascara I don't reach for my falsies like I used to. I hope ppl give it a chance take it from me it's a hg for me at the moment and its a drug store product I think that amazes me more!

Super Thick Lashes? Not Really. But Still Good!
I'm a self-proclaimed mascara hoarder. I'm constantly looking for that holy grail, perfect mascara. So when I was browsing around at my local Dollar General, I decided to get this. I figured for $4 I might as well give it a try. I have never had good luck with Cover Girl mascaras in the past (I HATE Lash Blast with a passion) but I had never seen this so I said what the heck. This mascara is actually very nice! It reminds me a lot of Tarte's Lights, Cameras, Lashes!, which is one of my favorite high-end mascaras. The wand is thin and small so I can really get into the corners and at the root of my lashes, but the bristles are long enough for me to use. The formula is not too wet or too dry. With one coat, I get a nice "my-lashes-but-better" look-- very natural. Two coats gives me pretty good volume; better volume I get with two coats of LCL. The name of this mascara is a bit deceiving in that I didn't get super thick lashes with it alone. But two coats of this + a coat of L'oreal's Voluminous Millions = my perfect volumized, lenthened, and defined look. So I'm giving this 4 stars because it does not give (what I would call) super thick lashes, but I do think it's worth a try. I will be repurchasing.
Pros: Inexpensive Nice formula Love the brush Can be layered/built up easily
Cons: Does not give as much volume as promised

Meh.
Good for extremely natural lashes, and even then, you have to layer coat after coat after coat. But I do like it a lot for bottom lashes. Not the greatest.

I didn't get the volume I was looking for.
I picked this up while on a hunt for my perfect volumizing mascara. I wasn't impressed. If you want the "super thick lash" it advertises, I would go with a different product. I tried it many ways but just could not get that look. I still have this product and use it as a basic black mascara. Hope it works for you, but it didn't for me. I would not repurchase this product.

This mascara is alright in terms of you can always coat on several time to get desired lashes. It's not a product I would buy again because it's alright. I feel that it has little amount of product because I ran out in like a month or so. The wand is very standard like other mascaras.
---