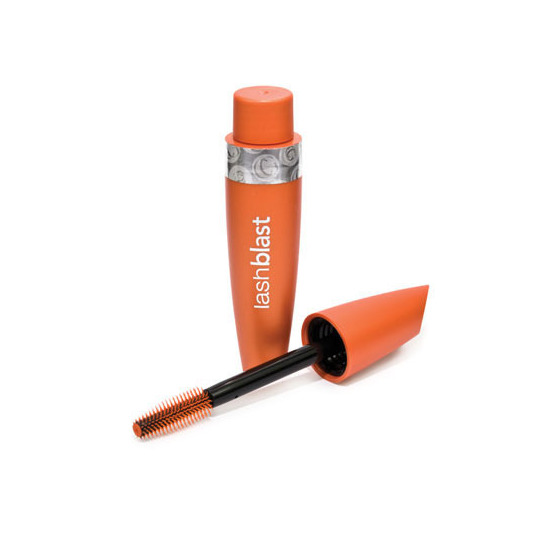 Rollover image to zoom
Reviews

LOVE
This mascara's brush is the secret. The brush is the reason why I get absolutely perfect lashes every single time I put this mascara on. I swear, I feel like I could take on the world in this mascara lol. I've bought this one over four times because I like it that much (I kid you not).

I have the shortest and most stubbornly straight lashes ever and this mascara is one of the few I have tried throughout the years that can keep a curl for me. I really enjoy the waterproof one over the regular formula because it does give you that extra strength to hold the curl, the only problem is that it is a little bit of a pain to take off, even with makeup remover. Overall though, this is my go to mascara and I use it daily!

DEACTIVATED A.
Aug 19, 2013
can i just say....
Every mascara I've tried from them is fantastic because of their wands. None of their mascaras clump on me. I have used five of their mascaras. They were the first kinds of mascara I've tried and I haven't bought any other brand because there's just no use in experimenting when this brand already does everything I want. Cover Girl mascaras I've tried: Lashblast, Lashblast Fusion, Lash Blast Lengthening, Lash Exact, and Exact Eyelights Waterproof.
I am going to try the Lashblast Clump Crusher next.

LashBlast is so popular in the makeup community, it's almost redundant to write a review on it. But I digress; the original LashBlast is designed to simply volumize the lashes-it doesn't promise much else. Simple claims, simple standards to meet. And while I wasn't awestruck by the volume the mascara gave me, it did it's job well, and wore nonstop for over 12 hours, looking flawless by the time I removed it.
The shade I got was "brown," which is a little misleading. On the lashes, it does not look brown at all, but more of a rich, soft black. I did not have problems with the brush, because I have larger eyes, but I imagine people with smaller eyes may find the length of the wand annoying to use. The spikes on the wand are good at separating the lashes and loading on color.
It's cheap ($9 USD) and works well for what it intends to do. Personally, I like to use it best as a base to use a lengthening mascara over top of it. On it's own, it does well enough, but unfortunately it's nothing impressive.
(read the full review on peakvolume.blogspot.com)

Anastasia W.
Jan 05, 2011
Well..
I really loved this at first, but i noticed It likes to drain down to my lower lid and smudge. It made my eyelashes stand out at first, but throughout the day it slowly goes away. haha, I don't know if it is just me that notices that it does that, but for me it was alright.

I love this mascara!
This mascara is amazing and I have been using this since middle school! It really intensifies your lashes and makes them bold. This mascara does not clump and it gets the job done. I love it! :)
---