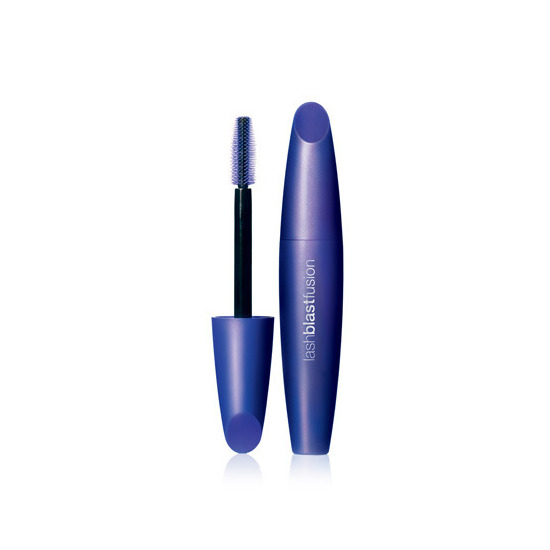 Rollover image to zoom
Reviews

It's OK
It's like the regular LashBlast but more natural. It doesn't give you the dramatic length and volume it claims. I don't feel like it held my curl very well either. I got the "water resistant" formula. As soon as my sensitive eyes got watery, this mascara got so runny and got on my cheeks. It doesn't clump at all though so I can kind of see why some people like it. It just wasn't my cup of tea I guess.

DEACTIVATED A.
Aug 19, 2013
perfect volume with this one
My only problem was that it smudged at the end of the day. But get this... Can I just say Cover Girl makes the best, and I mean THEE BEST mascaras ever? Every mascara I've tried from them is fantastic because of their wands. None of their mascaras clump on me. I have used five of their mascaras. They were the first kinds of mascara I've tried and I haven't bought any other brand because there's just no use in experimenting when this brand already does everything I want. Cover Girl mascaras I've tried: Lashblast, Lashblast Fusion, Lash Blast Lengthening, Lash Exact, and Exact Eyelights Waterproof.
I am going to try the Lashblast Clump Crusher next.

My "Go To" Mascara! Definitely worth the money!
I love this mascara. It's recently became my "go to" mascara. I love the way it makes my eyes look fuller, longer, and makes them look great. I love that it doesn't clump like most "drugstore" mascara does! I would definitely go out and buy this again.

Favorite!
I've been very faithful to this product since it came out. I started with the original LashBlast, but I prefer this. Doesn't clump on my thick lashes and stick them together and I can layer it for a more dramatic look, which I love. I also find it stays on well, too. Hands down, my absolute favorite mascara ever<3
---