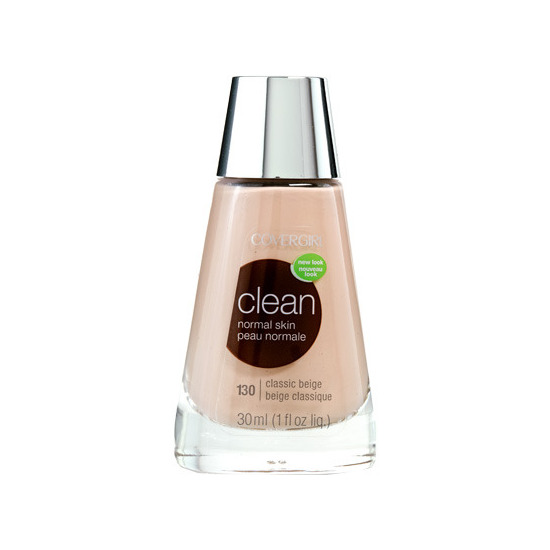 Rollover image to zoom
Reviews

Nasty
Okay. I used to use this foundation every single day,than i realized it did not give any coverage (in my opinion ) i wanted something that has a light coverage and i felt like this didn't do anything just made my skin look cakey and oily. The smell is disgusting. It looks cakey no matter what i tried sponges,brushes and my fingers. Its an ehh foundation, if you want something that look natural and gives little coverage try the mac face and body foundation its totally worth the price.

Tessandra R.
Aug 12, 2014
Not Terrible, But Not The Best
I tried this because my mom and sister use it. I personally like full coverage, and this didn't do much in that department. Also I noticed that no matter how little I applied, it still looked caked on, especially on my forehead. Overall, I would say that it's not the worst foundation out there, but it's most definitely not the best.

AlexisClaire E.
Feb 02, 2014
It does what it's supposed to, sort of, I've gotten up to a medium coverage by applying it..I kid you not, at least 3/4 times.
It has this minty sort of smell, and a cold "clean" feel so your face and I strongly believe that's the only good thing about it.
If you're looking for that "flawless" skin finish, this is not for you unless you want to have to pack a pound of makeup on your face to achieve that "you're skin is so smooth"..*touches your face* only to discover your face make up on their finger, embarrassing right? Stray! Stray far..far away!

Wasn't the best
My mom bought this for me a couple months ago. The shade I got (ivory) was way too light for my skin tone. Then a couple days ago I bought it in the beige and it was still to light. It is very hard to find your skin tone with this product. After I applied the foundation, it made my skin oily and greasy. It also made it look cakey no matter how much I applied. It still gave me NO coverage. I'm for sure not spending $8 on this makeup every again!

It Was Okay...
I'd never really bought a foundation from Covergirl before, and this was my first buy! It wasn't really what I was looking for. If you don't have a clear face, then this foundation is not for you! It offers you next to no coverage on your face. But other than that, I don't think my face got too oily with this!
---