Mad Hatter - Mineral Eyeshadow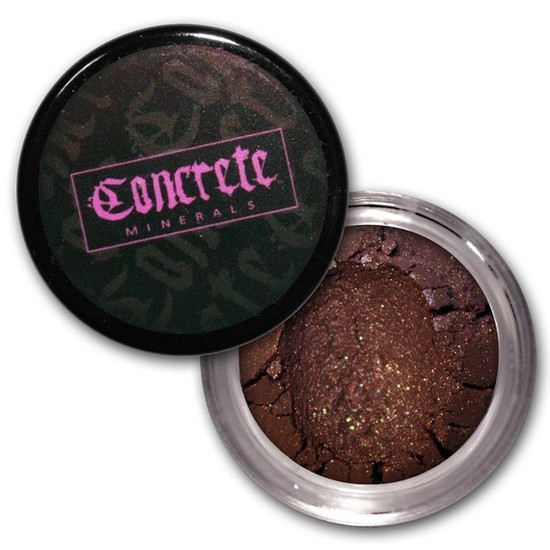 Rollover image to zoom
Reviews

CAME OUT MAD ABOUT THIS HATTER!
I came across Concrete Minerals on Facebook which i was blown away by there professionalism for such a new indie company. I ordered Mad Hatter along with others because it looked to die for online & for the amount & price why not! I purchased mine for $4.99 but had a 15% coupon for being a returning customer on there website. This company picks a color of the week and puts it on sale for $2.00 off, Normal eyeshadows are $6.99) Here's the low down.
-California indie makeup company, VERY professional & Amazing Photos to display products -HUGE screw top jars of pigments (twice the size of glamour doll eyeshadows) -Great prize for the amount of eyeshadow you will be receiving for endless looks -High Shine & Pigmentation, Very buildable color and looks great wet or foiled -I always use with a base and they last ALL day for me, Mad Hatter is GREAT for a smokey look or for a peacock inspired look! -Mad Hatter is an amazing dark Reddish purple color it says there's a green undertone but i don't ever really see it. -Loose mineral eyeshadow so fallout will occur -Purchase online on Concrete minerals website
For a 10g jar i will not be running out anytime soon!! These colors pack a punch that is what our makeup community needs! This color i wear alone by itself literally! I foil it on my lid let it dry and then blend the color dry over my crease it gives it the allusion of 2 similar but different colors. Add some liner & mascara and done! I loveeeeee this cooolorr!! It makes my blue eyes scream and pop like no other!
Side note: This color is VERY similar to Arsenic, so i would purchase both unless you are getting the whole collection. They only have a very slight difference but MAD HATTER IS BETTER!
ENJOY!
---