Arsenic - Mineral Eyeshadow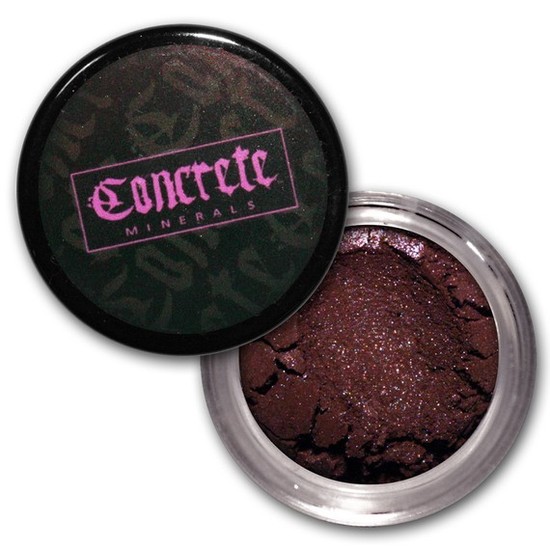 Rollover image to zoom
Reviews

Great for special effects, missed a note with me for everyday wear.
This was another color i picked up during my first purchase with Concrete minerals, I had high hopes after every other color i had swiped. I was already blown away by the company since they were so new and so professional already! I purchased this for $6.99 on there website online, but i also have a 15% off coupon for being a returning customer. Here's the low down.
-California indie makeup company, VERY professional & Amazing Photos to display products -HUGE screw top jars of pigments (twice the size of glamour doll eyeshadows) -Great prize for the amount of eyeshadow you will be receiving for endless looks -High Shine & Pigmentation, Very buildable color and looks great wet or foiled -I always use with a base and they last ALL day for me, Arsenic is alot harder to blend though over all a weird color. -Arsenic is a red brown that really just looks like a dirty color. There are no undertones either that really stand out. -Loose mineral eyeshadow so fallout will occur -Purchase online on Concrete minerals website
I wasnt amazed by this color like i was with all the other ones. It like i said was a Dirty looking color; BUT i have used it for zombie looks and it worked great! Most likey will try it as a liner next since i personally dont like my lids this dark. The quality is amazing just like all the others, i just prefer Mad Hatter over this color. Side note: This color is VERY similar to Arsenic, so i would purchase both unless you are getting the whole collection. They only have a very slight difference but MAD HATTER IS BETTER!
---