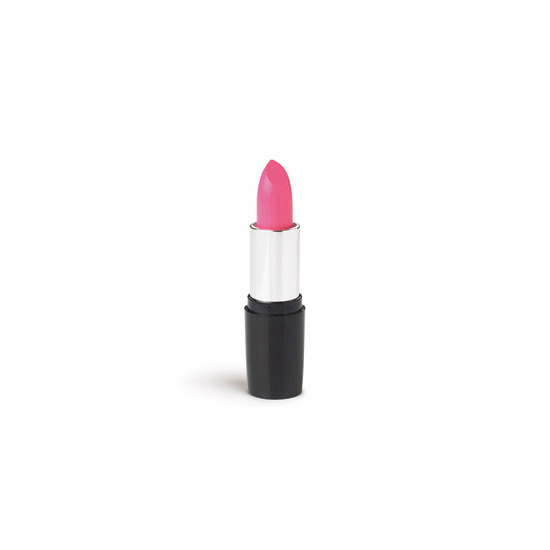 Rollover image to zoom
Reviews

Amazing lipstick on a budget.
I absolutely adore this product, especially the bright red colour of 'Cherry Pop'. I'm a student so I hardly ever have a lot of money; so this lipstick is perfect for only £2.99! The lipstick gives a brilliant bright matte effect; smoothing and even moisturizing your lips rather than leaving the annoying lipstick cracks we all loath. I love the pin-up make-up attire and this definitely does the job; perfect with black eyeliner to complete your very own vintage-esque masterpiece. For a more natural look, it is very easy to dab a tiny bit of the lip colour on your fingertip and gently smooth into your lips for a fantastic lip stain finish.
Who says vintage beauty doesn't have to be on a budget?
Oh Kay xox www.ohkaymusic.com Tweet Me: @iamohkay Facebook.com/ohkaymusic

Perfect for the price!
Honestly, I wasn't expecting much when I saw the price and I wasn't wrong but I do love the colour range there is and they definitely add a beautiful pop to my lips but the only fault is that you have to keep re-applying it loadsssss throughout the day. The consistency - I'm pretty sure - is either amplified creme or creme sheen so it's definitely not drying so if that's what you look for in a product then this is perfect for you!

For the price - fantastic!
Not as cheap as the MUA lipsticks, but definatley more moisturising. Great colour pay off, and easy to mix with lipgloss to create a clearer colour. I have Bubblegum (#6) and Passionfruit (#5) and they're both almost finished. As for "Transfer & kiss proof" - not so much, but I'd be sincerley shocked if that was the case considering the price and creamy consistency. Loses a star and a half for the claim, and for the fact they don't last as long as I would hope for them too considering the colours are so pretty
---