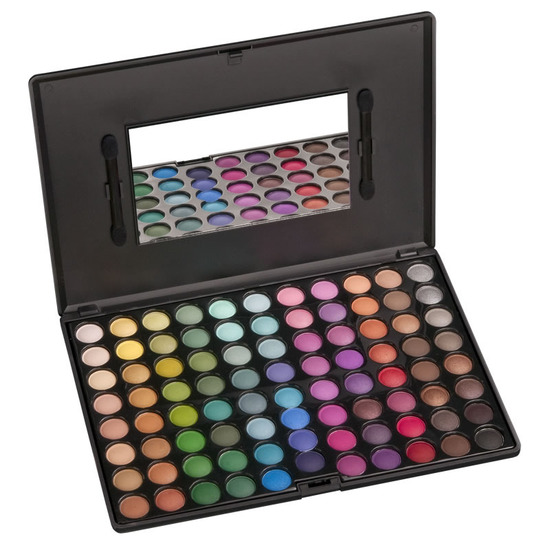 Rollover image to zoom
Reviews

So happy with this!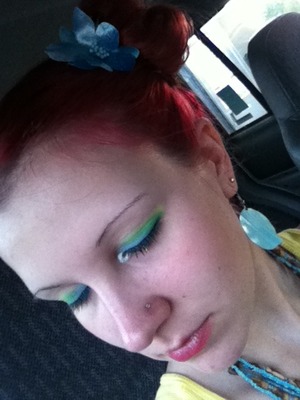 This was my first (and last) major eyeshadow palette purchase. I have a very strange sense of style and just couldn't find the bright vivid colors I wanted all in one place...until I found this palette :) its incredibly cheap and affordable so I ordered it immediately :) couldn't be happier! the colors aren't chalky at all and they're easy to work with...they're so bright! of course I do use Urban Decay primer potion...that really makes the colors pop!

Perfect for all beauty girls
This is my first and only make-up palette. With all the colors and different looks I can create with this palette there is no need for another palette. This palette is perfect for beginners because you can buy this one product to achieve most of your looks. The colors never fade. I wear this over NYX eyeshadow base, the base allows my shadows to stay bright and poppy all day. This is the perfect product for all girls

NOT LOVING IT AS MUCH AS OTHER PEOPLE
I PERSONAL DONT LOVE THIS 88 PALLET EYESHADOW, BECAUSE THERE IS SO MUCH FALL OUTS I FIND, THE COLOR IS PRETTY PIGMENTED BUT, ITS NOT AS NICE ON AS I EXPECTED IT, I TRIED TO DO AN INDIAN BRIDE AND IT DIDNT TURN OUT AS GOOD, THE EYE SHADOW KEPT FALLING OUT, I WOULD RATHER SPEND ALITTLE MORE AND BUY MAC EYE SHADOWS, THEY ARE BETTER QUALITY:)

I own quite a few of these palettes and I adore them. Some of the colors can be a little chalky but if you use a good eye lid primer and base you are good to go! This palette can last you a long time and they are great for MUAs, such as myself. I never use the sponge applicators that it came with because I use brushes. The colors are definitely pigmented, buildable and blendable. These are my favs!

Love it!
Michelle Phan is the reason why I ordered this palette and I didn't regret it at all. The colors are super bright and intense, I don't even need to use any other eyeshadows cos I pretty much have 'em all. Combined with a good a good primer or base your eye make up lasts forever :)

slikkback S.
May 03, 2011
Really pigmented
I absolutely love this palette. I use it all the time! Very pigmented. I have their shimmer palette as well but I was tired of using shimmer all the time and I wanted to mix the shimmer up with some matte colours soooo...I made the matte palette purchase. I don't regret it, not one bit :-)

Its all you need. Literally.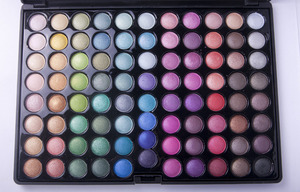 Im not kidding. I own this, the shimmer, and the neutral pallet by coastal scents and Ive never looked back. These matte shadows are super easy and nice to blend and work well with other products as well! Great for photo shoots, travel, color, natural, fun, glamor... I cant find enough great things to say about this. And the price!!!! So worth it!
---