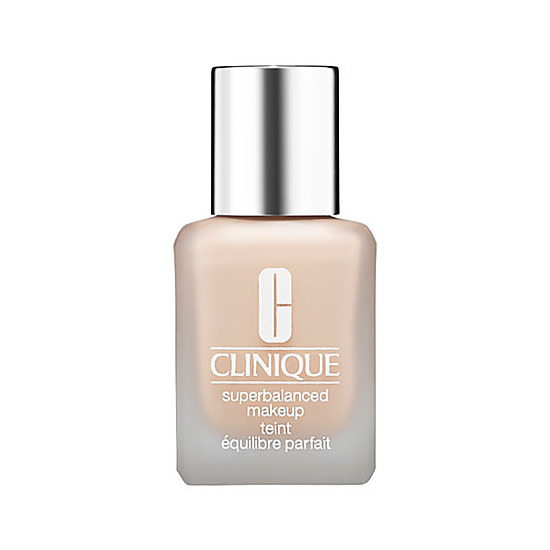 Rollover image to zoom
Reviews

GREAT FOR ALL SKIN TYPES
I have combination skin, and I have to say, this is my dream-come-true foundation! It hydrates my dryer spots while matting out my oilier ones. It blends like a dream, doesn't irritate my sensitive skin, and the colour matches me perfectly. The coverage is build-able, but I usually wear it as a medium coverage because I like for my freckles to show through. Love love love forever!

absolutely love this foundation
I can never ever find a foundation that I like. Everything is either thick or cakey or.. ugly. but this foundation is amazing. the texture is great and it feels really natural. The coverage is pretty great as well, I use half as much concealer as I used to.

YES!
I think I found MY foundation! +A shade to match my not-too-average skin tone + No SPF. I need all the vitamin D I can make over here in Northern Europe, and for everywhere else it's called face cream with SPF. Plus, in summer I don't wear foundation. + My perioral dermatitis, caused by a combination of make up and anti-acne cream, is healing very well underneath this. + Goes on smoothly + Stays on smoothly. - What's up with the bottle?

Thank You GOD!!!
I went into the Manhasset Queens Macy's today intending to buy MAC. But after being *sorry to say* turned off by their customer service, I found myself wondering over to the Clinique counter instead. The perfect amount of genuine smiles welcomed me and helped me find this product. A non cakey, moderate coverage liquid foundation for just about $20. A roduct perfect for absorbing the oils on my skin yet still feeling light on my skin. Thank you girls at the Clinique Counter :* You all made me sooo happy!

Great! Especially for photos!
It's always been hard for me to find a foundation that doesn't emphasize my dry patches, but this foundation is a winner! It leaves a really natural finish and it doesn't feel heavy at all. It provides a light to medium coverage and is somewhat build-able and is great when applied with fingers or a foundation brush. It is great for night time when using a flash camera because it contains no SPF, but works just as well during the day with a layer of sunscreen underneath. It lasts all day till the night with a primer underneath.

I never used to wear foundation, but like others, I found that if I did feel like putting some on, this was natural and light-feeling enough not to make me feel like a cakeface. I don't find it to "provide moisture," but it does seem to absorb the oil on my nose, almost to the point of it feeling a tiny bit tight and dry. Also, I went to the Clinique counter and had the woman pick my shade, but like Yavannah, found that it was not quite light enough for me. All in all, this is a really nice and natural foundation if you can find the right shade.

Natural finish
This foundation has surprised me. At first I thought it couldn't be that good, but it turned out to be the only foundation I actually like to use on a daily basis. Whenever I'm feeling like not going out without some foundation, I instantly go for this. It is a liquid foundation with a medium coverage, so it gives what you need to even out your skin without making you look like you're wearing anything. Of course you can put more layers, but I find it to be very efficient for what I look for. I have oily skin and live in a warm area, so yes, my skin gets oily even with this on, but it's not like crazy and I can control it with blotting papers and a powder like MAC's Blot. The best foundation I've used so far for controlling oil was Mary Kay medium coverage, but this does not give you such a natural finish for using during normal weekdays as this one. (But I love it as well!) Anyway, I would say this is a very good foundation, but I'm still gonna try other ones.

Good quality but..
This used to be my old foundation. It's good quality but since I'm very fair I had their lightest shade and even that one was too dark and too orangy for me. For reference: I'm a M.A.C. NW20
---