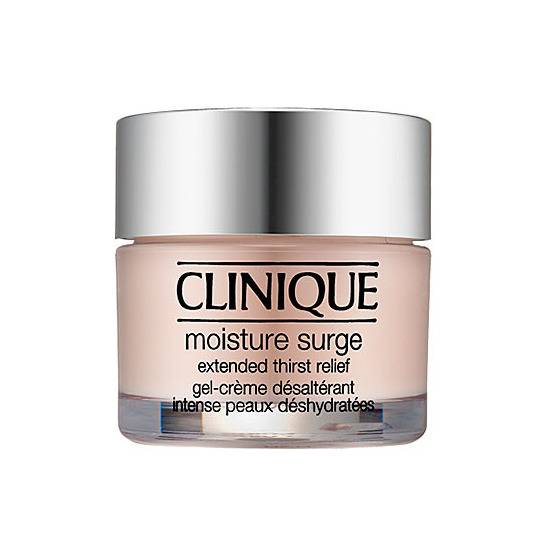 Rollover image to zoom
Reviews

Skin-saver
My sensitive/combination skin would come out of winter an absolute mess if I didn't use this. I can best describe it as a drink for thirsty skin, just like its name suggests.
When I first got it, my skin was desperate - ravaged by the winter cold and central heating. For the first few days after I started using this, my skin just drank it in and I had to slather it on - because my acne-prone skin is very sensitive, I had no idea how dry my skin was until I started using a product that it could cope with. Since my skin's moisture levels balanced out, I can use the cream very sparingly and it leaves my face smooth and refreshed.
The gel-cream formula is light and non-greasy, and it's oil-free and aloe vera-based so it hasn't broken me out. It's also the perfect in-flight moisturiser - quenching without being heavy. Even at £30/$34 a pot, I'll always have this in my cabinet.

Really good product
I use acne cleansers because i sometimes breakout. Unfortunately, it causes my skin around my eyes to dry very severely even though i do not use anything around my eyes. I use this product around my eyes every time i wash my face and it works!

HYDRATING
I don't use this product everyday, just when my skin needs extra hydration. But after one time use, you feel like your skin is more plump and hydrated. I like to keep this product in the fridge and use it before bed as a face mask and let my skin soke it up. In the morning my skin feels well hydrated and plump.

Christina W.
Aug 23, 2010
It was a good moisturizer
Because it's a gel, it was very absorbent to my skin and gave me that extra protection in the winter time when my skin is super dry! It did take awhile for my skin to start getting use to this product. But after several weeks, I noticed I didn't need to reapply much where my other moisturizer I did after several hours. Overall, it is a good moisturizer.

Awesome. Simply cannot live without this!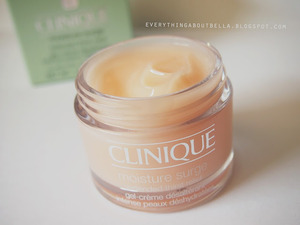 This moisturizer or should I say the magic 'pink' gel is super amazing. It is suitable for all skin types, oil-free, has no fragrance, and it is ultra hydrating! I am super glad that I got this in the first place. It works wonders for me.
I usually like to apply this when I feel that my skin is needing that extra hydration. Errrrr NO! I use this almost every night because I just love love love loveeeeeeee how it makes my skin super smooth every morning. Sometimes in the morning, I even feel sorry to my skin for washing the smoothness and softness away. I usually apply to my face, and the leftover products on my hand will go to the neck areas and my lips. I don't know if it's actually okay to be used on lips but I have not experience anything weird. Instead, it gives me soft and smooth lips after a few minutes. Say goodbye to dry skin and lips! :D I like to apply it in substitution of my moisturizer on super hot days as well, BECAUSE it does not leave any greasy or oily feeling to the face, at all! oh my god, I sound crazy.
The only thing I do not really like is the packaging. I actually quite dislike products in a jar packaging because I hate that I have to dip my fingers every time, and sometimes get some products under my nails. But I have no problem with it this time because the product itself is super amazing! :3

Stephanie C.
Mar 07, 2013
Perfect for really dry skin.
I have probably the driest face in the winter and even in the summer. This moisture surge lotion definitely helps rejuvenate my skin when it's cracking. I put it on right after my shower and it keeps my skin moisturized until the end of the day.
AHMAZING
Dry skin in the winter? Goodbye! I used this as my moisturizer. My regular lotion was not sufficing. I had to put layers of lotion on my face just to keep it from flaking. This lasted for hours! It left my skin feeling soft with only one application in the morning!
I highly recommend this product if you have dry skin especially during the winter. It's a life saver!
---