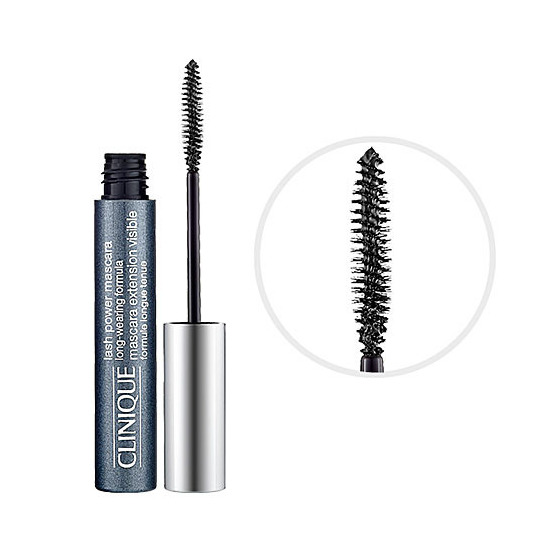 Rollover image to zoom
Reviews

Awesome Mascara!
This mascara is honestly the best one ever! I read reviews on it saying how it never smudges and gives great length so I had high hopes and was just waiting to get it. Finally my husband bought it for me last week and I was really excited to try it out. This mascara honestly will not smudge (even when I purposely slept with it on). The formula is fairly light so it doesn't clump up my lashes, It's so wonderful. It also lengthens my lashes real nice and they stay curled all day! I'm so glad I got this. I will not be going back to my other mascara that I had been using for years (Mac Splashproof). Thanks Clinique!

So far the best mascara Í've had. I've been using warm-water-removable mascara for a few years, and this is the only one that actually adds some 'oomph'. All the others were really very 'neutral' so to speak. It stays put until you take it off, and does this better than waterproof mascara. I live in Holland, chances of rain or humidity are present and the problem with waterproof is that it's only waterproof when it's below your eyes. It's also brilliant for busy ladies; when wearing light make up which can be removed in the shower this saves you a lot of time! I like my make up to not require any attention during the day. I don't know if it would last 24h without smudge or smear, but it does last 16h without smudge or smear, and it looks really good; you can even get this one party-ready which you can't do with Sensai or Cliniques High Impact.

Worth Every Penny
This mascara is honestly the best mascara i have ever used. I have thick short lashes and it perfectly defines every single one and triples their length, yet at the same time adds great volume. (doesnt make them look stringy, which lengthening mascaras tend to do.) I actually got this mascara for free from sephora because they ran out of a product they were supposed to mail to me. Will be buying this again when I run out.
---