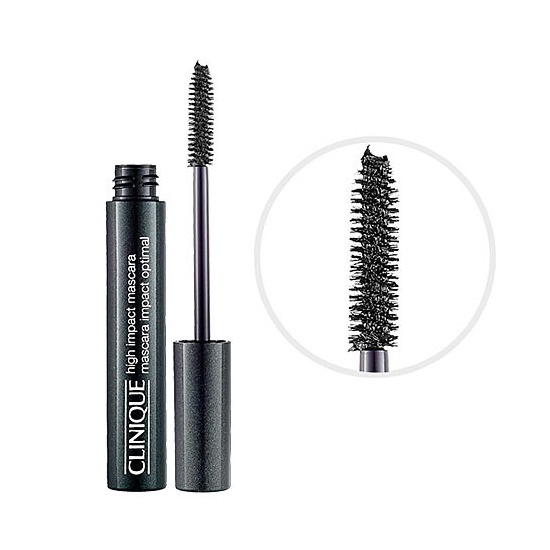 Rollover image to zoom
Reviews

Kristen's T.
Jun 16, 2015
Great for everyday!
This is my go to mascara and has been for years. The reason why is it gives me volume and length without ever clumping. For not being waterproof this stuff stays put. I have never had issues with it smudging or giving me raccoon eyes by the end of the day. I have even fallen asleep with it on by accident and when I woke up I still didn't have any black under my eyes. Love it!
Pricey and flaky...6/10
For a high end mascara I expected a lot more than the usual drug store ones. It flakes within hours and by the end of the day its like I'm not wearing any mascara -I touch my eyes a lot but than again I had other mascaras that lasted me throughout the day. In terms of curling, I apply it than use my heated eye curler, curl lasts me all day. Don't waste your money on this...:(

waterproof one
I got this in the waterproof form. It is AWESOME! Lives up to what it says. Doesn't clump, doesn't flake, is completely waterproof,doesn't smudge. Finally after over a decade of wearing make up I found the best so far! It causes length and curl and some.volume. it makes.me eyes look so beautiful I could go without eyeliner. It even makes my lashes appear to be natural falsies they just look so beautiful and natural in this mascara

Gabriella R.
Jan 20, 2013
FOR SENSITVE EYES
I've always had trouble with finding a mascara that doesn't make my eyes itch, so I decided to try Clinique. I'm almost out of this mascara and I haven't had any issues with it yet. The only thing I don't like is that is smudges if you wear two coats. Besides that, a great pick for sensitive eyes!

Mary Anne M.
Oct 15, 2012
Wet, Workable, Volumizing Mascara
This was the first mascara I have ever used when I was 17, and continue to use 6 years later. This barely lengthens my short lashes but that's alright, since I wear glasses and prefer not to have my lashes swiping against my glasses when I blink. But this mascara certainly adds volume to my lashes in three separate swipes, without weighing them down or uncurling them. The formula is thin and wet, so clumping is practically nonexistent when applying unless I wait too long before adding extra coats. It does take a little while for the mascara to dry after applying, but in the mean time it gives me the chance to brush through them and separate the lashes, which the wand does nicely with the wet formula. My lashes also remain soft throughout the duration of wear, and the mascara is easy to remove at the end of the day.
---