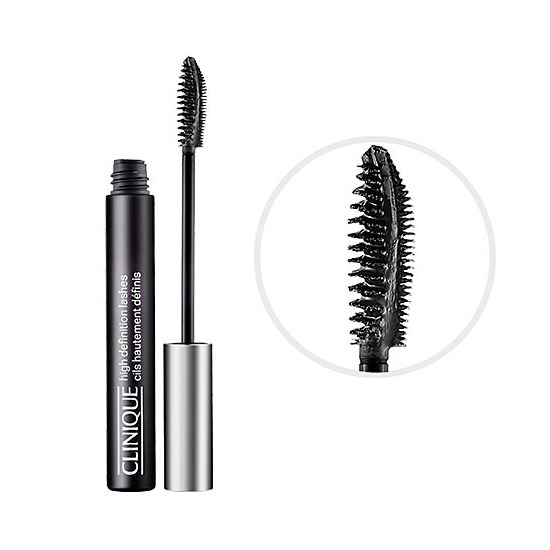 Rollover image to zoom
Reviews

Excellent and Inexpensive
I was in search of a new mascara. I love the Bare Minerals mascara because of its unique anti clumping brush, but I didn't want to fork over $20 on a mascara I would use up in two months. I needed to find a cheaper alternative. I had recently ordered a sample of some Clinique products, and the mascara that came with it was decent. So as I searched for my alternative lash coat, I decided to walk over to the Clinique section in Sephora and I came across this beauty! It was everything I could have asked for. The hard bristled part of the brush coats on just the right amount of product and separates my lashses while the traditional brush flairs and fluffs the lashes. And! It is only $14.50. I will be buying this again.

AWESOME Mascara for a great value!
I was a die hard Dior Show Mascara loyalist until one day I ran out and used a mini sample I some how procured of the Clinique HD Mascara. I LOVED it! I can get a little brand heavy sometimes and although Dior Show is a fantastic mascara it really wasn't for me. I'm Korean and my natural lashes need a smaller brush with a less heavy formula (or my lashes get weighed down). The comb on the flip side is AMAZING for the hard to reach lashes and lower lash line.
I tried to replace this with an emergency purchase at the drugstore...and noticed that it didn't go on as smooth, once it dries it's hard to apply more, and flakes off...
I'm going back to my Clinique mascara asap!
---