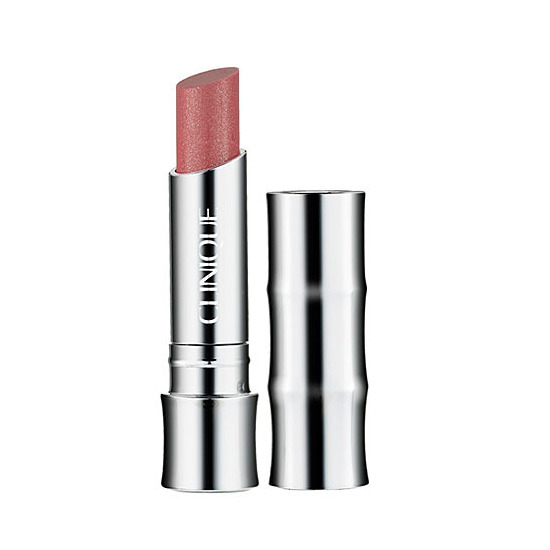 Rollover image to zoom
Reviews

Nancy-Lee C.
Aug 02, 2011
Creamy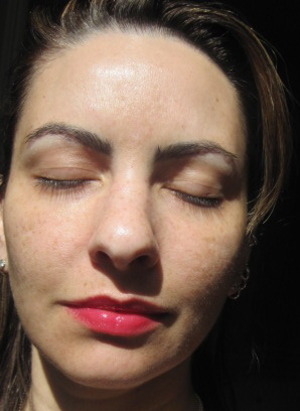 Cranberry Cream is my vampy shade. When I want rich drama - it is my go to staple. The first coat I apply lightly wait a few seconds then blot off with a tissue, really allowing those pigments to sink in to my lips - then I apply coat two.
This lipstick is very creamy with light shine, not heavy shine. If I want super shine, Air Kiss gloss is the BEST topper! The shade stays true all day and has never feathered it's way off of my lips. It is also very easy to remove. The silver toned vessel, shaped like a bamboo stalk, locks tight. I have never found the cap separated from the lipstick itself in my purse or makeup bag.
I will buy this again - I love it. So beautiful. xoxo

Mary Anne M.
Jun 08, 2012
Sheer Pigmentation, Strong Shine, and Hours of Moisture
After testing out several of the colors I bought Delovely and have been using it at least once a week since then. Given that Delovely is a nude shade, it's a little difficult to say that it has serious color payoff; at best, it's pretty sheer, but all of the colors from their Butter Shine Lipsticks are more saturated than their Almost Lipsticks (practically a lip balm). Butter Shine Lipsticks seem to take one coat for sheer color and shine, and two for true color. No more than two though, because the shine may be too much unless you blot off the shine first.
Delovely did work at evening out my lip tone and moisturized them very well for about 4 hours before the shine began to fade. Not bad, compared to the Revlon Colorburst Lip Butters, which lost their shine in two hours and flaked if I didn't use a lip balm underneath.. kind of defeated the purpose of being a moisturizing lipstick! If it weren't for the flaking and over-drying, I would have loved Revlon's too because the pigmentation of their lip butters is actually better than Clinique's.
But Clinique's Butter Shine Lipstick did not require pre-moisturizing and never flaked, and the lasting power was at least twice that of Revlon's. It's also about twice the price, but I wanted moisturizing color and this does it better than Revlon's, and the metal bamboo-shaped casing is adorable and secure. Note that because the casing is metal and the formula is a soft gloss stick, this doesn't bode well in makeup bags on a hot day because it may melt faster than lipsticks in plastic casings.
While this may not be a great option for those who need a lip color on the go or need the strong pigmentation of a true lipstick, it definitely moisturizes for hours with a wearable color before reapplication might be needed again. The color lasts longer than the shine, so even if the shine fades and you have to reapply for added moisture, the nice thing is you're building up color with the second application. This is a winner for me as far as my needs for dry lips and color evening goes, so I would definitely repurchase.
---