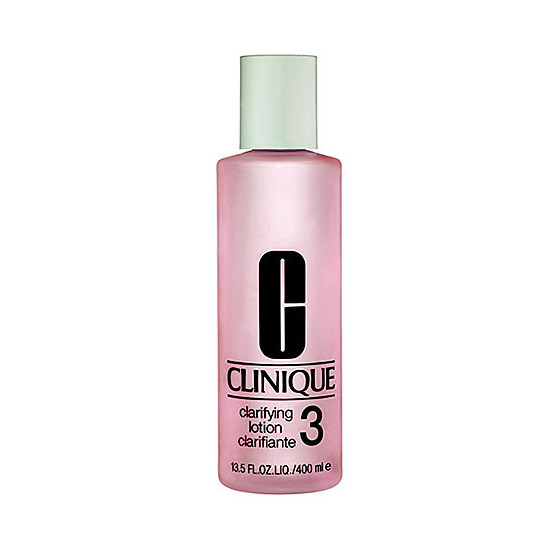 Rollover image to zoom
Reviews

I have been using it for 8 years.
I've been using this toner since I was 12 years old, so for 8 years. There were times in the beginning when I didn't use it for short periods in between but now I don't go a day without using it. I don't have any ance scars from dealing with a regular amount of ance growing up and I have friends who had a similar amount of ance as me, that have ance scars and did not use a toner growing up, whether this toner prevented it or not I'm not certain but this definitely is a necessary step in my daily morning and night routines to ensure my face is properly cleaned. :)

awesome!
as the description says, i use this because im SUPER oily in my t zone and generally dry in my cheeks. I was reading that to help oily skin stay..not-so-oily in the summer to use a toner. I had been through 2 bottles of this and had a 3 year old bottle sitting in my closet. I decided to whip it out and here I am using it again! It feels like you just exposed your face to the wind or something, you can feel every pore open up! it might sting zits a little but only because its drying them out. I use it on my T zone in the morning and all over at night, after washing, before mousturizing.

So good!
At the beginning I had to get used to the alcohol smell, but now it doesn't bother me anymore at all and it's amazing how much yuck it gets off from your face even after using facial wipes to get my makeup off. One of the Clinique products that I have to keep on using...

Elizabeth R.
Jul 30, 2011
Clinique's Clarifying Lotion 3 is a total must have for my beauty routine! I take a cotton ball for this and swab it all over my face before I put any makeup on. I've noticed a difference in my makeup on my face... leaving my makeup more smooth and light.
And when I get ready for bed, I use makeup remover wipes, rinse, and apply the clarifying lotion all over my face with a cotton ball. It's amazing to see how much excess makeup the makeup remover missed.
This product definitely helps my face breathe and feeling fresh.

Get all your makeup off!
I am really anal about washing off every bit of make up before I go to bed and after I wash my face I put some of this on a cotton ball and it picks up all the make up and dirt you can't see or thought you got. I love being able to see that its working! haha Plus it makes your skin feel squeaky clean. It's fantastic and isn't harsh at all. And it's nice because they have different formulations for different skin types

GREAT
I love and mean LOVE this toner. Its now my favorite and never leaving my skin care routine. It helps me from breaking out which i have found if i dont use it after step 1 then i will break out. The size is great for the price. You cant go wrong if you have Combination oily skin! Even though it has alcohol in it, it does not dry my skin out! It removes any dirt that wasn't taken off by the cleanser as well! I'm just in LOVE

My go to toner
I just absolutely love this toner.. it is my favorite and no matter what else I try I keep going back to this every single time. This toner is for oily combination skin.. I have oily skin but I find that #3 works better than #4 for me. It does what its supposed to: remove dead skin and prevent break outs as simple as that. Great price and generous size.
TheMakeupExpress s.
Apr 15, 2011
A Must-Have!
I have combination-oily skin and I must say that this is probably one of the best products I have in my bathroom! Every day and night after I wash my face I use this toner and while people might think because it has alcohol it will be bad for your face it isn't! It keeps my skin moisturized but not oily and it helps me control my breakouts. Honestly if you have combination/oily skin you really need this as part of your skincare regimen. Love it <3

5 stars
I have combination skin and I have used this Clarifying lotion for years off and on, in the begining of using this product some drying did occur but after my skin got used to it, this product really has improved my skin. I realized that without this my face will break out. I use it nightly after I have cleansed my face. It helps control the oil and keep the break outs away it really has help Clarified my skin!
---