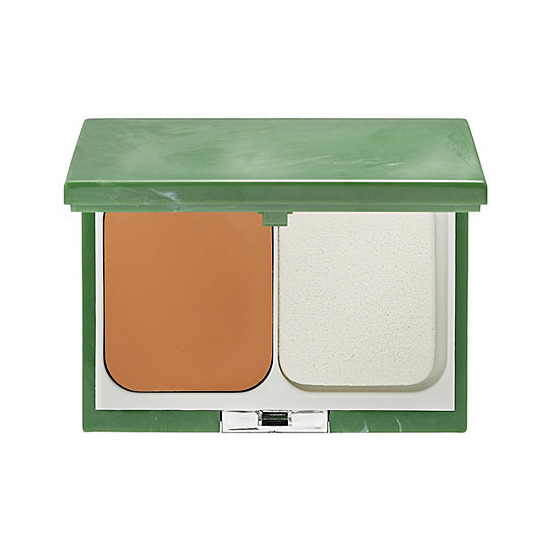 Rollover image to zoom
Reviews

Solid foundation that's buildable.
Another great Clinique product. I have been in love with this since it came out. Oil-free, SPF 20 and buildable coverage that lets me spot-conceal acne! This compact is probably twice as long as your current powder compact - the length is to house the sponge.
The foundation goes on creamy and quickly sets to a powdery finish. If you have flaky areas, especially around blemishes, you will want to use a bit of primer, since it is not a moisturizing product, it can show off dryer patches. (I use NARS primer).
I clean my sponge with makeup brush cleaner every Sunday, long with my other brushes. I like the fact there is a sponge applicator, I hate to put my fingers in makeup and tough my face. The sponge also allows for even clean blending down the jaw line, under the chin, around the nose and ears and even into the hairline. This is my Summer go to for my foundation needs. Super happy with it. I will buy this again. xoxo
---