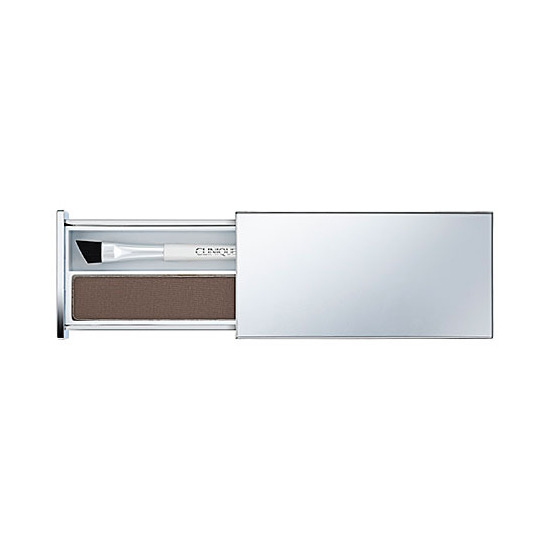 Rollover image to zoom
Reviews

Still the best eyebrow powder out there . I've tried Anastasia and it's ok but u have to purchase the brush separately . This comes with rhe perfect brush the perfect axis and density . Rhe case is perfect bc it slides open and rhe brush stays inside . and it lastssssss. I've used so many brands but rhis product is a staple in my bag.

No sharpie brows here
I like a natural effect on my brows, this does an amazing job. I love the powder formula. Easy to apply & love the packaging. I will never use a pencil again.

Nancy-Lee C.
Jan 02, 2011
Needs more colour options
I have used it off and on for serveral years, because I like the actual product and the brush. The vessel is the same size as their classic eyeshadow cases. The product is a harder-then-shadow powder that you use the (included) angled brush to apply. It is long lasting, even for an oily skin type, like myself.
This is an excellent fill in product if you already have brows but if do not have full brows, it can look like you have applied eyeshadow to your brow bone.
This product has lost 2 stars because: 1) the slim colour choices (at least make a compact with 2 powders so we can blend) 2) the brush transfers moisturizer / foundation / oil back into the brow product so it starts to harden and become unusable. I know this is solely my own fault but I have never been able to get more then 50% use of this shaper before it hardened. ugg.
I switched to their new brow pencil / highlighter, which I like a lot. I had my eyebrow tattooed in October, So now I do not use any brow products. Well, I still use the highlighter part.
---